Acupuncture and Natural Pregnancy Surprising Facts Reveled
Yin's Acupuncture and Herb Clinic revealed a unique new article titled "Acupuncture for Natural Pregnancy," which may change the way that many people look at pregnancy. More information and the article itself can be found at http://yinsclinic.com/acupuncture-for-natural-pregnancy/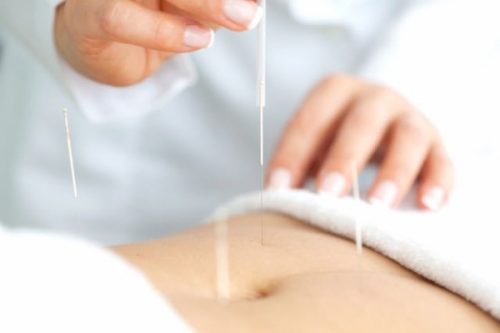 Frisco, United States – March 31, 2017 /PressCable/ —
Yin's Acupuncture and Herb Clinic has released a new and powerful article called, "Acupuncture for Natural Pregnancy," which is bringing new attention to how the human body can be prepared to get pregnant and to carry a child to full term.
The article examines how Acupuncture for Natural Pregnancy works for those in the pursuit of receiving an alternative for conceiving a child naturally.
The success of acupuncture for aiding in natural conception and child birth is supported by extensive research. As one study quoted: "In a study conducted by researchers at the Witten/Herdecke University in Germany, about 230 women underwent acupuncture treatment along with conventional fertility treatments. The inclusion of acupuncture contributed to a 28% pregnancy rate as compared to those women who used conventional treatments alone and showed only a 14% pregnancy rate."The addition of acupuncture provided a 50% increase in the desired pregnancy success rate.
A spokesperson for Yin's Acupuncture and Herb Clinic, Dr. Xie Yin, says "We are offering the best all natural method of pregnancy available to all women who want to conceive a child. Even though we do work in conjunction with every medical doctor who wants our support, or that requested that we support their patient, we are dedicated to assisting everyone who seeks our help."
The article "Acupuncture for Natural Pregnancy" should serve to educate and to inform those interested in learning the holistic forms of childbirth. After all, it has been helping Chinese women get and stay pregnant for thousands of years. When someone looks closely at the facts and the studies that have already shown acupuncture's effectiveness, every thinking person that is open to trying what works, should support adding acupuncture to support a healthy and stable maternity."
Yin's Clinic has stated that their aim is for their website to raise awareness of all natural methods of supporting pregnancy. As Dr. Yin said, "After all, every couple deserves to hold that bundle of joy that they have dreamed of having."
To learn more, visit Yin's Acupuncture and Herb Clinic's website at: http://www.yinsclinic.com
Yin's Acupuncture and Herb Clinic's complete article can be found at http://yinsclinic.com/acupuncture-for-natural-pregnancy/
Contact Info:
Name: Dr. Xie Yin
Email: acupuncture668@gmail.com
Organization: Yin's Acupuncture & Herbs
Address: 9555 Lebanon Road, Building #10, Suite #1003,, Frisco, Texas 75035 , United States
Phone: +1-972-335-2626
For more information, please visit http://yinsclinic.com/
Source: PressCable
Release ID: 181942
Go Top