Beverly Hills Plastic Surgery Expert Dr. Zain Kadri Releases Thought-Provoking New Infographic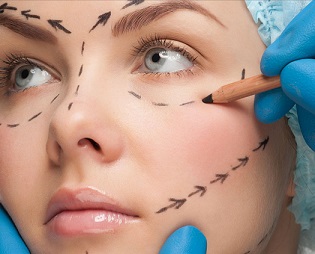 The Infographic Details the Rise of Plastic Surgery Among Teenagers and Millennials
BEVERLY HILLS, CA / ACCESSWIRE / April 21, 2015 / Dr. Zain Kadri, a Beverly Hills plastic surgery expert, has just released an interesting infographic that takes a close look at the rise of plastic surgery among teenagers and millennials.
The new infographic, which appears on both Dr. Kadri's website and RedOrbit, is titled "Forever Young: The Rise of Plastic Surgery in the Age of the Selfie." According to Dr. Kadri, who offers exceptional plastic surgery in Beverly Hills to a variety of A-list patients, the trend of taking selfies has been very beneficial for the cosmetic surgery industry.
As he notes in an article that accompanies the infographic, around 60 percent of the American Academy of Facial Plastic and Reconstructive Surgery members have noticed a definite increase in new patients who are under the age of 30. While this is admittedly conjecture on his part, Dr. Kadri feels strongly that the increase of selfies is responsible for younger adults deciding that they must get a new nose or other facial procedure.
The new infographic includes some amazing statistics as well as interesting quotes; for example, a whopping 41 million pictures on social media sites have been tagged #selfie; at the same time, there was a 10 percent increase in nose jobs and a 6 percent rise in eyelid surgery between 2012 and 2013.
As Dr. Christopher T. Maloney, Jr. from the Institute for Plastic Surgery in Tucson, Arizona noted, this is not just a mere coincidence. He is quoted on the infographic as saying "there's no question that social media, Facetime, Facebook and selfies are driving an interest in facial procedures."
Young people are not the only ones who are increasingly interested in getting plastic surgery on their faces; as the article noted, seniors who enjoy spending time on their iPads are using video conferencing tools like Facetime in large numbers and are often deciding that that they too need to get some work done on their faces.
Anybody who would like to learn more about Dr. Kadri is welcome to visit his user-friendly website; there, they can read about his top-notch plastic surgery services and also read through the fascinating new infographic in its entirety.
About Dr. Zain Kadri:
Located on the famed Rodeo Drive in Beverly Hills Los Angeles, home to A-list celebs and high-profile clientele, Dr. Zain Kadri specializes in reconstructive surgery, rhinoplasty, face lifts, stem cell rejuvenation, lip enhancement, chin lifts and a variety of other contouring, implants and augmentation. For more information, please visit http://www.beverlyhillsplasticsurgery.center.
Contact:
Zain Kadri
info@drkadri.com
800-550-5211
SOURCE: Dr. Zain Kadri
ReleaseID: 428016
Go Top