Brand New Dog Nail Clippers Featured By Popular Dog Blogger
Wagglies' brand new dog nail clippers have been featured on a blog written by a popular dog blogger.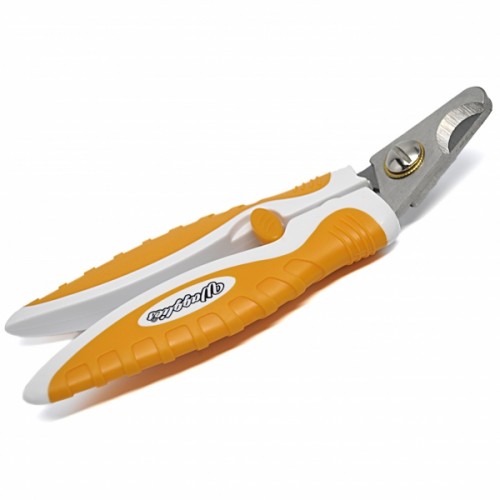 Beaverton, United States – March 21, 2016 /PressCable/ —
Since launching their dog nail clippers on Amazon in December of 2015, Wagglies have received a large amount of positive feedback from customers.
In order to get their clippers seen by more of their target audience, Wagglies have turned to online bloggers and vloggers. The first blog about their product has been posted by Shannon of herdogblog.com.
The blog features an image of the product and a brief discussion of Shannon's 4 favourite features of the dog nail clippers. The blogger is popular amongst online dog and puppy communities in the United States.
When discussing Wagglies' dog nail trimmers, Shannon said, "These clippers fit comfortably in your hand, allowing you to clip your dog's nails quickly and effectively without fumbling around…These bad boys have a raised tip which creates an easy angle to clip at."
The blog that features Wagglies' dog nail clippers can be found here: http://herdogblog.com/2016/03/20/wagglies-nail-cli…
Wagglies are a small, family-run company and are pleased to receive online coverage of their latest product.
"It's lovely to hear feedback from customers and bloggers too." Said Dan Clayton, Founder of Wagglies, "We designed our dog nail clippers with both dogs and owners in mind so we love hearing what our customers think."
Wagglies' dog nail clippers are the second product that the company have released onto Amazon, the first being puppy training pads.
"We had a lot of interest in our puppy training pads and we have approached our dog nail clippers in the same way, listening to what our customers have to say and providing them with a product that is useful and affordable." Continued Dan, "Everything that we do is to benefit our customers and their furry friends."
Wagglies' dog nail clippers have a raised tip and an ergonomic handle, and can be found on Amazon U.S.: http://www.amazon.com/Best-Professional-Nail-Clipp…
For more information about us, please visit http://www.wagglies.com/us/
Contact Info:
Name: Dan Clayton
Organization: Wagglies
Release ID: 107851
Go Top