BSC Matrix – Decentralized application with breakthrough solution on Binance Smart Chain
BSC Matrix is a decentralized application that brings breakthrough solutions to decentralized finance systems.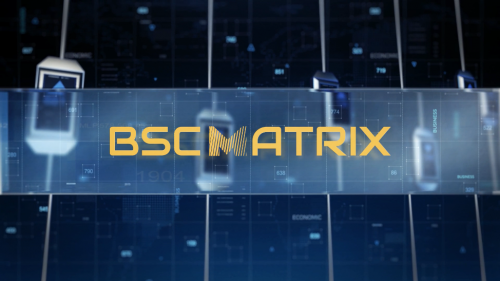 July 30, 2021 —
THE VALUE OF BSC MATRIX ON THE BINANCE SMART CHAIN ECOSYSTEM AND THE REASON INVESTORS SHOULD BUY AND OWN BSC MATRIX
BSC Matrix is the optimal centralized AMM protocol for yeilds stable coins.
BSC Matrix uses proof of stake (POS) which is a consensus algorithm "get coins to mine coins". POS coins are becoming the new trend in the field of cryptocurrency. A highlight of the POS coin is the staking form of the coin to increase passive income for the owner.
BSC Matrix is a decentralized application (Dapp) that interacts directly with smart contracts. The project is a major turning point in DeFi utility services, promising to bring attractive profits and many conveniences to participants, along with smart tools to help optimize profits for users and investors.
With a development team from the UK who are extremely enthusiastic about the project and a team of great and famous advisors in the Blockchain industry with more than 5 years of technology development experience. BSC Matrix has a vision to become the leading ecosystem providing DeFi services and utilities for crypto users on the Binance Smart Chain platform, developing and optimizing applications on BSC to become a system. Defi ecosystem leading, transparent, user-friendly, bringing the most benefits to the user community.
And BSC Matrix token will be used to build Special Features on BSC Matrix's ecosystems
BSC Matrix is itself a community ecosystem that helps users access DeFi platforms in the easiest, safest and most cost-effective way. BSC Matrix is the most convenient bridge to connect users and application products on the Binance Smart Chain ecosystem and other Blockchain protocols.
ABOUT THE REAL POTENTIAL DEVELOPMENT PLANS OF THE PROJECT
-NFT – Auction is one of the most prominent auction features of the BSC Matrix platform
-It is a highly efficient mechanism to realize resource configuration in the face of incomplete information. Auctions can be classified into three types of auction procedures depending on the occurrence of price movements during the auction process and its causes.
-Dutch auction – Driven partly by real time
-English auction – Driven by bidders
-Sealed bid auction – Single Shot
BSC Matrix Startpool helps NFT and other projects distribute their tokens to a wider audience while allowing crypto users and investors to generate more attractive returns. This is an innovative solution that gives advantages to both users and quality projects.
BSC Matrix Swap is a decentralized exchange for swapping BEP-20 and NFT tokens on Binance Smart Chain. BSC Matrix Swap uses an automated market maker model (AMM) where users can trade with a liquidity pool.
And many more features BSC Matrix team will be updated at www.bscmatrix.net
LEARN MORE ABOUT BSC MATRIX
BSC Matrix Is a Token issued by BSC Matrix Holding company in United States. Born with the aim of becoming the main partner of famous ecosystems like Binance Smart Chain
BSC Matrix is a Special Offer Token (special offer token). Issued to investors of Partner Ecosystems with BSC Matrix Team.
BSC Matrix is an independent project that does not depend on anyone or any organization. They are a very knowledgeable and experienced team in blockchain and general decentralized finance DeFi. They launched the project BSC Matrix and BSCM Token with the aim of making profits for customers and investors of Ecosystems linked to BSC Matrix on the Binance smart chain.
What BSC Matrix received is a strong community from many countries, especially the Middle East. And the partners get that as profit for the investors. Profit here is BSCM Token. The value of BSC Matrix will be attributed to the multi-national communities
Current partners of BSC Matrix are huge funds from big countries. Prominent among them are ClimB Ventures, Volta Ventures, NPS, Korea Foundation and Tujia (one of China's huge funds, having invested in dozens of successful large and small projects).
BSC Matrix develops DeFi on BSC (Binance Smart Chain) including a very large ecosystem with DEX. Game, NFT, Lending, Laundpad and Prediction.
BASIC INFORMATION ABOUT TOKENS (BSCM)
-Token Name: BSC Matrix.
-Ticker: $BSCM
-Blockchain: BSC.
-Standard Token: BEP-20.
-Contract: Updating…
-Token Type: Utility.
-Total Supply: 1,000,000,000 $BSCM
-Circulating Supply: Updating…
TOKEN ALLOCATION (with 1,000,000,000 BSCM token)
-14% for BSC Matrix project developers
-18% for funds from Europe
-9% for funds from Asia (if meeting the terms of agreement of BSC Matrix)
-8% goes to BSC Matrix's non-profit foundation
-9% is for the organization of BSC Matrix (BSC Matrix Holding AG) for technology research
-11% for Team of BSC Matrix, engineers
-14% for BSC Matrix advisors
-16% for presale rounds – Public Sale (open for sale)
For more information about the project, please visit:
BSC Matrix Website : https://www.bscmatrix.net
BSC Matrix Twitter : https://twitter.com/bscmatrix
BSC Matrix Telegram : https://t.me/bscmatrixx
BSC Matrix Announcement : https://t.me/bscmatrixanouncement
Contact Info:
Name: Ryan Gear
Email: Send Email
Organization: BSC Matrix
Website: https://www.bscmatrix.net/
Release ID: 89039464
Go Top