Burien Family Chiropractor Reveals Proven Alternative to Back and Knee Surgery
Seahurst Chiropractic Clinic available at 206-242-8211 has expanded its services to include Cold Laser Therapy and Spinal Decompression to Manage Chronic & Acute Pain. Further information can be found at https://seahurstchiropracticclinic.com/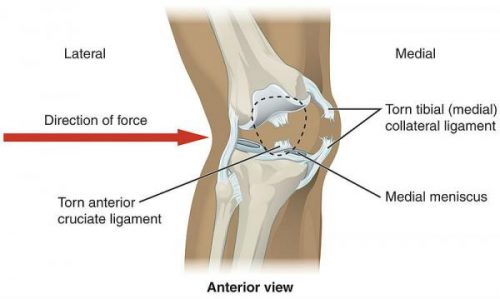 Burien, United States – March 31, 2018 /PressCable/ —
Earlier today, Seahurst Chiropractic Clinic finally announced the beginning of its new Cold Laser Therapy treatment, which has been in development since 2016. The main aim is to give people with chronic and acute pain healing relief without drugs or invasive surgery… but it does so, with a difference.
Dr. Yael Kantor, DC, Executive Director at Seahurst Chiropractic Clinic, says: "We wanted to try something new with this Cold Laser Therapy treatment. Anyone familiar with the Sports Injury market will probably have noticed how everyone else seems to rely on medications and surgeries to treat injuries, accidents, acute and chronic pain. This is a problem because while surgery may fix the injury, the pain may persist and cause long-term discomfort, requiring even more medication."
So as a welcome breath of fresh air, Seahurst Chiropractic Clinic instead offers long-term, non-invasive solutions to manage pain, instead of prescribing medication and surgery. Seahurst Chiropractic Clinic choses this path because they believe that the human body was created to repair itself, so they provide tools and techniques to promote this perfect healing.
Find more information on Cold Laser Therapy: https://seahurstchiropracticclinic.com/our-services/cold-laser/
Dr. Yael Kantor, DC also said "We want to give our customers an active and healthy life. With our new Cold Laser Therapy, they have a fresh new possibility that has been clinically verified in over 3000 scientific studies – proving its safe and gentle effectiveness. We want them to feel pain-free and relaxed when using our service. Trying something new is always a risk, but it's a risk we believe is worth taking."
Seahurst Chiropractic Clinic has been in business for 21 years, being established in 1997. Since Day 1 it has always aimed to help patients achieve their goals of improved health and live a life with less pain.
The new Cold Laser Therapy service is set to launch March 2018. To find out more about the service and Seahurst Chiropractic Clinic, it's possible to visit https://seahurstchiropracticclinic.com/
Contact Info:
Name: Dr Yael Kantor
Organization: Seahurst Chiropractic Clinic
Address: 15811 Ambaum Blvd SW, Burien, WA 98166, United States
Phone: +1-206-242-8211
For more information, please visit https://seahurstchiropracticclinic.com/
Source: PressCable
Release ID: 323306
Go Top