Coolangatta Airport Fairest Low Rate Car Rental Hire Cheap Gold Coast Holiday
The most frequent car rental complaint is hidden or "surprise" charges, warns motoring expert, Darryl Essington-Wilson, CEO of Gold Coast Family Car Rentals.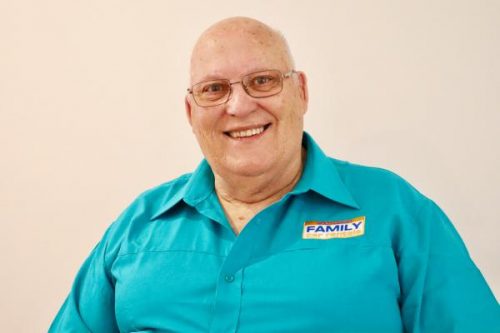 Burleigh Heads, Australia – October 31, 2018 /NewsNetwork/ —
Holiday Car Rental Customers Beware Says Car Rental Expert
Car rental customers may not get the deals they thought they were securing. The most frequent car rental complaint is hidden or "surprise" charges, warns motoring expert, Darryl Essington-Wilson, CEO of Gold Coast Family Car Rentals.
According to Darryl, most car rental agreements come with charges which, though not actually hidden, aren't exactly obvious – until you get the bill. And there are several other issues to consider when travellers hope to pay less for car rental.
Sometimes, it's a matter of overheads. Airport-based car rentals pay high rates for the privilege of having a counter and pick-up point on airport premises. Companies that offer this facility will often price their service at "airport" rates, most of them add a "Premium Location Surcharge" which can apply no matter where you collect the vehicle.
"That's why our car rental business offers a pick-up and drop-off service," explains Darryl. It's just as convenient as getting your car at the airport, but you don't have to pay more because of airport overheads."
Extras, and what most car rental companies consider to be extras, might come as a surprise to holiday motorists. Child car seats are an excellent example, says Darryl. He feels that taking care of child-safety should be a free service on the part of car rental companies – but just about nobody in the industry agrees with him. Most companies will charge additional rental on child car seats – and if the client hasn't factored that in, he or she ends up paying more than the expected amount.
Darryl adds that with many car rental companies, he has noticed "fine print" messages suggesting that car seats are "subject to availability." He urges holiday makers to check with the individual branch prior to leaving home to verify that child seats will be provided.
There are also the typical woes one reads of in reviews or hears about from friends. It's not unusual for a consumer to reserve a car only to find that it's not available when he or she reports for pickup. Most rental companies describe their cars by make and model and then add "or similar" – often, the replacement car is not "similar". It's very rare to see vehicles fully described by rental companies, including year models, but that's how our customers are presented with vehicle choice options" says Darryl.
However, it's insurance that poses the biggest risk of a huge budget-breaker for car rental consumers. Consumers should never assume that the scope of insurance protection offered by car hire companies is the same as their private car insurance cover, or the scope of cover is the same for that matter, irrespective of rental companies. Insurance policy terms can vary within different car rental packages with the same company.
There is a worrying trend for rental car operators to offer insurance cover for some situations, only if the customer takes their premium insurance package, Darryl warns, and consumers are often faced with a snap decision at the car rental counter: take insurance at higher-than-planned rate, or risk paying a hefty excess if there's a mishap.
But it's not just the cost of better insurance that bothers Darryl. It's the amount of excess that's payable in most so-called "zero-excess" packages. "I've scrutinised what's being offered by most of the big names," he says, "and only one business other than mine offered what I would term a zero-excess package – and that was at a much higher cost than we charge."
It's all in the fine print and the final settlement, warns Darryl, and consumers would be advised to get copies of rental car agreements well in advance of signing on the bottom line.
He says it's the ease with which his clients can work with his business as well as contractual fairness and unbeatable insurance coverage that sets his business apart, won it awards, and that has enabled its survival in a competitive industry.
"Consumers should be cautious," he warns, "but they often aren't as cautious as they should be. Do car rental companies take advantage of that? Many do, but I know that I can beat them hands down when it comes to offering a good service at predictable, low prices."
If you're considering a Gold Coast Holiday, Darryl says his car rental business will give you the best in safety: "Our cars are properly described, well-maintained, and unlike most car rental companies we provide free child seats for families who rent our vehicles." visit Darryl's website Cheap Car Hire Gold Coast and Gold Coast Airport Car Rental to get an online quote or book online or call + 61 7 5508 3333 for further information.
Written & Syndicated by Baxton Media.
Contact Info:
Name: Darryl Essington-Wilson
Email: Send Email
Organization: Gold Coast Family Car Rentals
Address: 37 Lemana Lane, Burleigh Heads, QLD 4220, Australia
Phone: +61-7-5508-3333
For more information, please visit https://www.familycarrentals.com.au/
Source: NewsNetwork
Release ID: 435878
Go Top