Divine Aesthetics of Cary NC is now offering Micro-Needling Treatments
Divine Aesthetics is now offering micro-needling services in their Cary NC office. Along with other services including various facials, skin treatments, microdermabrasion, sunless tanning as well as waxing and hair removal, Divine can provide most med spa services on the spot.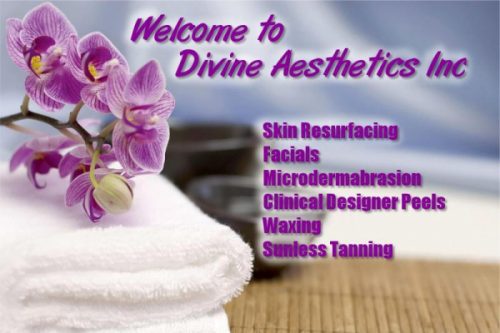 Cary, United States – November 29, 2016 /PressCable/ —
Divine Aesthetics is proud to announce that their skin treatment services' roster will now include Micro-Needling in addition to their other services including waxing, hair removal, microdermabrasion, many types of facials, and eyebrow tinting. Clients will now be able to improve skin texture and firmness, as well as achieve a reduction in scars, pore size, and stretch marks right in the Cary, NC area.
Micro-needling has recently been featured on various news shows and is also referred to as "the vampire facial". Other names for this procedure are skin needling or collagen induction therapy, but whatever it is called, it is a relatively new, minimally invasive skin-rejuvenation procedure. Micro-needling can be a great alternative to getting a facelift and for those who might want a more natural approach to smooth out facial lines and wrinkles, using only natural products from one's own body.
There are many benefits to Micro-needling. The most obvious benefit is, of course, getting a smoother and brighter face, but also knowing that the injected filler product only comes from natural resources gives clients a peace of mind. Another benefit is the cost. Micro-needling costs are significantly less than other, similar types of skin tightening procedures.
About Divine Aesthetics:
Divine Aesthetics is a privately owned skin care center with services provided by Licensed Estheticians who bring years of experience and expertise to their clients. Divine Aesthetics' mission is to provide exceptional service in a caring, relaxing and professional environment. Their goal is to provide personalized attention, meeting the needs and expectations of each client, creating optimal skin health as well creating a memorable and rejuvenating experience.
For more information:
For more information, please call (919) 859-7000 or visit http://www.divineaestheticsinc.org/. Patients can book appointments directly from the website. More can be learned about Divine Aesthetics on Facebook, Twitter, Yelp or Google.
For more information, please visit http://www.divineaestheticsinc.org/
Contact Info:
Name: Tina LaGrotteria
Organization: Divine Aesthetics Inc.
Address: 222 Ashville Avenue, Suite 10
Release ID: 150669
Go Top