Enhance Shopping Experiences On Shopify Stores With Product Filter & Search By Boost Commerce
Vietnam – August 8, 2022 —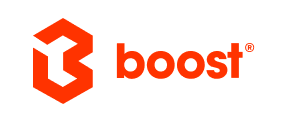 In the last decade, the shopping experience has huge changes because of technological advancements. In addition to the traditional shopping channel, customers can experience shopping directly on Ecommerce platforms. With the convenience of digital transformation, customers can buy products anywhere and anytime all over the world. And vice versa, product and service providers also have many opportunities to reach potential customers worldwide. As can be seen, Ecommerce platforms are the bridge between suppliers and customers in the current period. Online shopping is an inevitable trend now and in the future.
At the connection point of the Ecommerce platforms, merchants and customers desire the most optimal shopping experiences, such as reaching potential customers, allowing them to search for suitable goods for their interests and needs easily, purchasing at a reasonable price, etc. To meet those needs, many companies that provide search and filter services are established to bring better online shopping experiences. Among those businesses, Boost Commerce is a professional and reputable organization providing Filter and Search products.
Boost Commerce was established in 2016 with a team of leading experts in the field of Ecommerce. It has over 90 employees worldwide, from Asia to America. In 2017, the company launched the Product Filter & Search App on Shopify, and until now, it has 13,000+ paid subscribers. Boost Commerce's Product Filter are diverse, including Shopify product filter, Shopify collection filter, Shopify advanced filter, Shopify product search, Shopify instant search, Shopify smart search, etc. Boost Commerce's application is compatible with many devices to provide the most amazing user experiences. Moreover, the app is integrated with over 40 popular third-party apps on Shopify, such as Ali Reviews, Judge.me, and Fera Social Proof & Review. Many large and diverse brands have trusted and used Boost Commerce's Filters and Search App, such as GAP, SONY, Ford, LACOSTE, BBC Shop, Audi Shop, etc.
First, Shopify Filter backed by Boost Commerce allows refining product list by many filter options to find appropriate items quickly and easily. The filter options include collections, size, color, tags, metafields, ratings, price, in-stock, etc. When using Boost Commerce's Filter on Shopify store, users help their shippers experience greater shopping experiences like the meaning of the brand name Boost Commerce. Merchants can create Tailor-made Filter Trees for each collection and search page following their products and styles instead of a fixed filter tree for all collections as default. Just choose the criteria that match their interests and needs; customers of these merchants will quickly find the best product without browsing through many collection pages on the Ecommerce platform. Boost's Shopify Advanced Filter Tools supports users generate custom swatches, range sliders, and other settings. Furthermore, there are features users can only be found in Boost's Filters, such as SEO-friendly URLs and matching variants' image after filtering or showing variants as separate products. Like brick-and-mortar stores, if online storefronts arrange products logically and amazingly, they will also attract many customers, thereby helping to increase sales.
Second, Boost Commerce's Search app ensure merchants' store to have instant search with the fastest loading speed of less than 200ms for 100,000 products. The search results will be optimized and tailored to the searcher's needs through a huge database. Thanks to typo tolerance, Boost's Shopify smart search also displays results even if the users enter a misspelled query. The application will show the suggested words or directly display the results of the correctly spelled word. This feature helps users save time not to re-enter from the beginning. The search app also supports displaying synonyms results, ignoring minor function words, and paying attention to the main keywords to display appropriate search results. In addition, the application also has search suggestion feature that suggests frequently searched results so that users can click on popular search queries to find the right product. Search merchandising is another advantage of Ecommerce search solutions offered by Boost Commerce. It allows merchants to re-arrange the results to boost specific products and hide or demote others. The Boost app not only returns more relevant search results but also balances ranking impacts for business' needs with merchandising.
Based on search results and analysis from Boost Commerce tools, merchants on Ecommerce platforms will understand more about customers' search behavior, demand, and decision-making processes. It is useful for merchants when making a decision to restock or have new products to suit customers' needs. To know more about the advanced features and outstanding performance of Boost Commerce's Filters & Search, click on the following link: https://boostcommerce.net
About the company: Boost Commerce is a reputable software development company providing technology solutions for Ecommerce, especially Shopify. The company's main and outstanding product is the integrated Filtering and Search product on Shopify and the websites of merchants on Shopify.
Contact Detail:
Facebook: https://www.facebook.com/boostcommerceofficial/
Twitter: https://twitter.com/_BoostCommerce_
Youtube: https://www.youtube.com/c/BoostCommerce/
About Us: /UPTOPZ/
Contact Info:
Name: Boost Commerce
Email: Send Email
Organization: Boost Commerce
Website: https://boostcommerce.net/
Video URL: https://youtu.be/-Zxf0TTVl4I
Release ID: 89079767
If you detect any issues, problems, or errors in this press release content, kindly contact error@releasecontact.com to notify us. We will respond and rectify the situation in the next 8 hours.
Go Top