Ethical Treatment of Animals: Osman Shrine Circus Shows How it's Done
With its 100th Anniversary celebration, the world's longest continuously-running circus leads the way in animal rights advocacy
Eagan, Minnesota, United States – March 20, 2023 /MarketersMEDIA/ —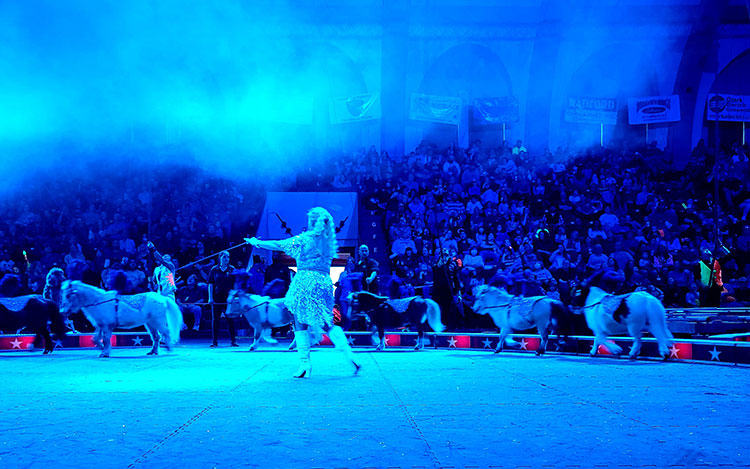 The St. Paul Osman Shrine Circus is back in town and promises an unforgettable experience for the entire family. With world-class acrobats, daredevil stunts, and hilarious clowns, this year's event is not to be missed. But what really sets the Osman Shrine Circus apart from other circus events is its continued commitment to the ethical treatment of its animal performers.
Animal acts have long been a staple of circus performances, and the Osman Shrine Circus understands the importance of treating all animals with respect and compassion. The circus has teamed up with Carden Circus Productions, a company renowned for its commitment to the ethical and humane treatment of animals. The Carden Circus Productions team includes experienced animal trainers and handlers who are dedicated to caring for these amazing beings.
The St. Paul Osman Shrine Circus proudly supports the ethical treatment of animals and features a variety of animal acts, all provided by Carden Circus Productions. The highlight of this year's Osman Shrine Circus will be the return of the majestic elephants of Carden Circus Productions. These beautiful beings will showcase strength and grace while performing incredible feats of balance and coordination. Elephants are just a small part of the animal acts that will be featured at the circus. From amazing elephants to playful dogs, the animal performers in the circus are treated with the utmost care and respect.
The Osman Shrine Circus takes pride in working with companies that share the same values when it comes to animal welfare. The circus is dedicated to providing a safe and healthy environment for all it's animal and human performers alike. It is important for the organization to prioritize the well-being of animals in its care and to continue upholding its commitment to animal welfare.
The St. Paul Osman Shrine Circus is excited to bring its thrilling and unforgettable performances to town, all while supporting a great cause and promoting the ethical treatment of animals. Don't miss out on this once-in-a-lifetime opportunity to see the Osman Shrine Circus in action. Get your tickets now before all tickets sell out!
Osman Shrine Circus 2023 will hold ten shows at the Lee & Rose Warner Coliseum, Minnesota State Fairgrounds, from 23 Mar to 26 Mar. Showtimes will be as follows:
23 Mar (Thursday) 10.30 am and 7.00 pm
24 Mar (Friday) 10.00 am, 2.30 pm, and 7.30 pm
25 Mar (Saturday) 10.00 am, 2.30 pm, and 7.30 pm
26 Mar (Sunday) 10.30 am, 3.00 pm
Click here to learn more about how Carden Circus Productions maintains its standard of the best possible care for its amazing animals. For more information on the Osman Shrine Circus and its upcoming performances, visit the circus's official website at https://osmancircus.com/
About the Osman Shrine Circus:
The St. Paul Osman Shrine Circus has graced the Twin Cities, Minnesota landscape for 100 years, bringing joy to adults and children alike. Its century-old legacy is an essential part of the Twin Cities tradition and few Minnesotans can claim to have never gone to the circus.
The circus creates joy through various acts in its presentation, such as horses, camels, cats, and dogs. The circus also has real artists in the form of acrobats, aerialists, and clowns, who astound and stun the crowds with exhilarating performances. Established in 1920, the Shrine Circus has grown a devoted following with generations of Twin Cities families visiting every year.
Contact Info:
Name: Darrin Johnson, Circus Manager
Email: Send Email
Organization: St. Paul Osman Shrine Circus
Address: 2750 Sibley Memorial Highway, Eagan, MN 55121, United States
Phone: 651-452-5662
Website: https://osmancircus.com
Release ID: 89092288
If you detect any issues, problems, or errors in this press release content, kindly contact error@releasecontact.com to notify us. We will respond and rectify the situation in the next 8 hours.
Go Top