Fresh Organic Salads, Wraps And Smoothies For The Health Conscious, Calhoun, GA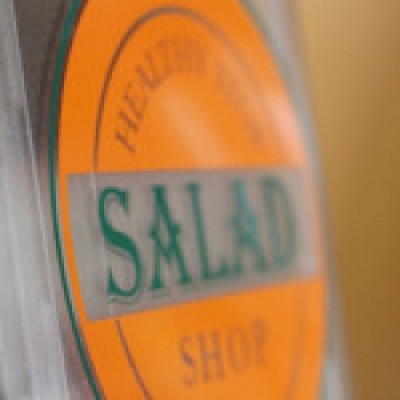 Healthy, organic food for those looking to live a healthy lifestyle has come to Calhoun, GA. Healthy Stop Salad Shop offers delicious healthy alternatives to those with food allergies or just wanting to eat better. Check them out at http://healthystopsaladshop.com/
Calhoun, United States of America – May 30, 2015 /PressCable/ —
Healthy Stop Salad Shop recently opened their doors in Calhoun, GA. The aim of Healthy Stop Salad Shop is to provide healthy food choices for young and old alike. This restaurant has chosen to focus on helping people that are serious about eating healthy yet at the same time still enjoy eating out. People that want to maintain a healthy lifestyle do not have many choices when they are on the go and want to stay on track with their healthy eating habits and this new salad restaurant is the perfect place to do just that. Health food enthusiasts as well as those with food allergies can relax and enjoy a healthy organic menu for a very reasonable cost.
While most other restaurants provide a few healthy items on their menu they are usually boring and not very appealing. On the other hand, the Healthy Stop Salad Shop offers lots of variety and completely healthy food made with fresh organic ingredients at a reasonable cost. This is great considering there is something good to eat for everyone in the family. Customers can enjoy healthy choices that range from salads to wraps to smoothies and know they are getting fresh ingredients and a good value for their money.
Healthy Stop Salad Shop endeavors to go one step further in its mission to provide more value to People that are serious about eating healthy. Everything on the menu is fantastic! Great portion sizes, lots of options and varieties, a really clean establishment and absolutely delicious food.
For customers that like healthy food choices this is the place to be! The quote decor on the walls is very inspirational, the staff are very friendly and the prices are reasonable. This place is a must try.
Healthy Stop Salad Shop got its start in August 2014. For the owners of Healthy Stop Salad Shop, healthy eating is more than a passion, but a lifestyle. As the mother of a Type I diabetic and Celiac suspect, the daughter of a Type II, and the Aunt of a Type I, Angie has made it her life's mission to use food as a positive fuel for her family. She believes in only using the finest, freshest ingredients, including vegetables that are organic and some that are even hydroponically grown.
The owners of Healthy Stop Salad Shop appreciate the business, but more so, they appreciate customers sharing their passion for a healthier self, family and city.
While some might say that it's not conveniently located directly in town others might consider the short walking distance a refreshing change to sitting at a desk a full working day. Overall, the variety of the healthy food and drink choices as well as the great prices and friendly atmosphere make Healthy Stop Salad Shop an inviting welcome near downtown Calhoun and surrounding businesses.
Customers that want to read more on Healthy Stop Salad Shop can check them out online at http://healthystopsaladshop.com/
For more information about us, please visit http://healthystopsaladshop.com/
Contact Info:
Name: Healthy Stop Salad Shop
Organization: Healthy Stop Salad Shop
Address: 125 Red Bud Road Suite 4 Calhoun, GA 30701
Phone: (706) 383-8515
Release ID: 83171
Go Top