Global Stem Cells Group to offer Stem Cell Training Certification course Oct. 1 and 2, Following International Symposium in Buenos Aires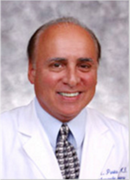 MIAMI, Sept. 13, 2016-Global Stem Cells Group announced plans to hold a stem cells training certification course Oct. 1 -2, 2016 following the 3rd annual Global Stem Cells Group International Symposium on Stem Cells and Regenerative Medicine in Buenos Aires. The symposium will take place Sept. 28, 2016.
The two-day, hands-on training course covers the latest technology and procedures in SVF and bone marrow stem cell techniques. Practitioners learn skills that can be used to treat patients in their practices, and for career advancement. The SVF and bone marrow aspiration course was developed for physicians and high-level practitioners to learn techniques in harvesting and reintegrating stem cells derived from adipose tissue and bone marrow. The objective of the training teach effective, in-office regenerative medicine techniques.
The course will be taught by GSCG Advisory Board members Joseph Purita, M.D. and Silvina Pastrana, M.D.
The stem cell training certification course will be held at the Global Subsidiary Stem Cell Center Network in Puerto Madero Buenos Aires immediately following the 3rd annual International Symposium on Stem Cells and Regenerative Medicine.
Since 2014, Global Stem Cells Group has joined forces with some of the most prestigious regenerative medicine practitioners in South America as it focuses on growing its services throughout the global community. Stem cell therapies continue to revolutionize the anti-aging aesthetics industry and help improve the quality of life for patients suffering from some chronic conditions.
To learn more about the 3rd Annual International Symposium on Stem Cells and Regenerative Medicine, visit the Global Stem Cells Group website, email bnovas(at)stemcellsgroup(dot)com, or call 305-560-5337.
About Global Stem Cells Group:
Global Stem Cells Group, Inc. is the parent company of six wholly owned operating companies dedicated entirely to stem cell research, training, products and solutions. Founded in 2012, the company combines dedicated researchers, physician and patient educators and solution providers with the shared goal of meeting the growing worldwide need for leading edge stem cell treatments and solutions. With a singular focus on this exciting new area of medical research, Global Stem Cells Group and its subsidiaries are uniquely positioned to become global leaders in cellular medicine.
###
GET IN TOUCH
Benito Novas
Global Stem Cells Group
305-560-5337
http://www.stemcellsgroup.com
Release ID: 249284
Go Top