Leading CPA Pauline Ho Shares Hidden Value And The Real Cost Of A Small Business Accountant – Orlando, FL
Orlando, Florida, United States – August 9, 2022 —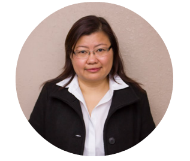 The cost of hiring an accountant needs to be considered against the value they can bring to a small business's future, Florida's Business Accountant Pauline Ho advised this week.
For more information please visit https://lausconsult.com
The Founder of Orlando's Laus Consulting Services LLC said that when business owners consider how much it will cost to employ an accountant, they need to figure out several variables.
These can include hiring one on a part-time or full-time basis and how far-reaching their role should be, rather than just be used for monitoring the incomings and outgoings, and filing tax returns.
Bringing a valuable wealth of experience to a small business, an accountant can often act as a lightning rod to keeping an eye on where expenses and overheads could be compromising a company's operations, help in developing a business plan for growth and the best way to fund expansion when that time comes.
Ho explained that the cost of an accountant depended mainly on the terms set by the provider. Some charge by the hour, others charge a flat rate, or they charge on the scale of the business revenue. The bigger the company, the more complex the cost structure can get.
She said that an hourly wage could also vary from state to state, but the field for a typical charge can range between $150 and $350 plus.
While the accountant's experience, cost, location and scale of work are just some of the critical factors to consider, the U.S. Bureau of Labor Statistics states that, on average, an accountant's rate per hour is $37.14, while annually, they can earn $77,250.
According to a SCORE report, average accounting fees for a small business scale are between $1000 and $5000 a year.
Given the work needed, a small business owner could charge upwards of $150 for an accountant. Charges will also vary for a newly qualified accountant compared to a senior accountant and CPA holder.
While hourly and a fixed-fee structure options are popular, there is a third option in which the accountant gives a proposal-based fee for the project. They determine how long they will spend working on it and then give an estimate.
She said: "Given the skills, tasks, and depth of knowledge an accountant can bring to a business, the setting of fees can vary widely from one small business to another. But accountants can take the pressure off a business owner from drowning in a sea of figures and instead concentrate on running their business."
Ho concluded that, as with all service providers, a business owner should look around, compare rates, ask questions and assess an accountant's ability to complete tasks on time. Only then, should they hire an accountant that fits their business needs.
Source: http://RecommendedExperts.biz
Contact Info:
Name: Pauline Ho
Email: Send Email
Organization: Laus Consulting Services LLC
Address: 879 Outer Rd B, Orlando, FL 32814
Phone: 407-401-9768
Website: https://lausconsult.com
Release ID: 89079465
If you detect any issues, problems, or errors in this press release content, kindly contact error@releasecontact.com to notify us. We will respond and rectify the situation in the next 8 hours.
Go Top