Leading Estate Planning Attorney Robert Brumfield Highlights Misconceptions Over Cost Of Wills, Trusts, And Estate Inheritance – Bakersfield, CA
Top estate planning lawyer founder of the Law Offices of Robert H. Brumfield, P.C., in Bakersfield, CA reveals why creating a DIY will without legal advice could cause financial and emotional worries for family members. For more information please visit https://www.brumfieldlawgroup.com
Bakersfield, California, United States – December 1, 2022 —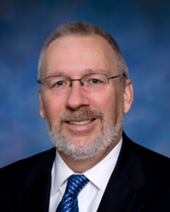 Creating a DIY will without legal advice could cause significant financial and emotional strain for family members, warned California elder law attorney Robert H. Brumfield.
For more information please visit https://www.brumfieldlawgroup.com
In an interview this week, he said those writing their own wills were misguided if they sought to minimize costs and protect their assets.
The founder of Bakersfield's Law Offices of Robert H. Brumfield, P.C., asserted: "Trying to save on the cost of an attorney could ultimately mean the financial pain could be more than the long-term gain. Experienced estate planning and elder law attorneys will know about different trusts and wills, the legal system, their impacts and what to do."
Wills define what happens to your assets after you die. But those who create their own can sometimes neglect or fail to understand the probate process and the costs and pressures on executors to manage a will, identify creditors, conduct real estate sales, and distribute assets.
Brumfield said: "Making your plan may save money upfront, but correcting mistakes can cost thousands due to unforeseen issues or misunderstanding legalities. Those seeking to handle the process without legal backup could spend unnecessary time navigating the system."
If wills are crafted without legal help, they also may fall short in law and further handicap the eventual outcome of a person intended for their estate. This could result in courts taking more time and cost in re-establishing issues you failed to address.
He added: "Failing to leave a will can also be a costly mistake as associated probate fees and estate settlement can spiral. If you don't have a will, the state will, and those wishes are of the state, not yours.
"Lacking an executor, a court will make those decisions or appoint someone to do so – all at extra cost. The problems of an unplanned estate lie in the lack of clarity – who are the creditors, the legitimate heirs, and sale of real estate."
This could entail more court hearings, fuel family disagreements, drain an estate's resources and lengthen the process. Ultimately, no conditions within the will could see an inheritance wasted by heirs with bad financial management or those intent on spending frivolously.
Brumfield concluded: "Seeking an experienced estate planning lawyer's advice can and will minimize the cost to your estate than if you created it yourself."
Source: http://RecommendedExperts.biz
Contact Info:
Name: Robert H Brumfield
Email: Send Email
Organization: Law Offices of Robert H. Brumfield, P.C.
Address: 1810 Westwind Drive, Suite 100, Bakersfield, CA 93301
Phone: (661) 416-3735
Website: https://www.brumfieldlawgroup.com
Release ID: 89085323
If you detect any issues, problems, or errors in this press release content, kindly contact error@releasecontact.com to notify us. We will respond and rectify the situation in the next 8 hours.
Go Top