Local Building Contractors To Offer Summer Internships
– March 31, 2022 —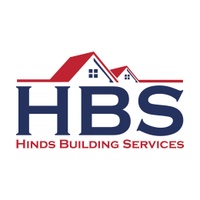 Hinds Building Services has already established itself as one of the best and most trusted building contractors in Darlington and the surrounding area. The company is intent on delivering the best possible services to customers, but it is also keen to help out the next generation. As a business, Hinds Building Services always looks to give back to the local community. Consequently, it will be providing internships for the summer, with applications opening in May 2022. More details will be released shortly, but the internships will give young people a chance to gain work experience in the project management field. It's a fantastic opportunity and the latest in a long line of examples of the company working to make the local community a better place.
Working In Partnership With Clients
The team at Hinds Building Services has gained an impressive reputation over the years. As a company, all of the services revolve around the client. The team works in partnership with every single client, listening to the dreams and wishes at the start of every project. Whether a commercial client or homeowner, it all starts with a plan. Once the dream has been established, Hinds Building Services calls upon its incredible staff to deliver a project that more than satisfies the client.
Each client receives an end-to-end experience that includes seamless communication, budgeting, staffing, on-site organisation and solid, high-quality handiwork. A variety of projects can be completed, with the company specialising in conversions, renovations, loft work, extensions, new build homes, insulation upgrades, tiling, roofing – and so much more.
The First North East Builder With A Fully Sustainable Structure
Hinds Building Services always looks to be innovative, while also focusing on delivering services that provide benefits for the client. As such, the company is proud to be the first North East builder that offers a fully sustainable structure. New builds and renovations can be crafted out of hempcrete, which is a bio-composite material that's way more sustainable than traditional concrete. It delivers the same benefits as concrete, but with a minimised carbon footprint.
It's innovations like these that have driven Hinds Building Services to the top, and it certainly looks like there is plenty more to come from this North-East building company.
About Hinds Building Services
HBS is a five-star rated roofing and building contractor located in Darlington, providing services throughout the North East. The company offers a variety of premium building services to both commercial and residential clients, including extensions, renovations and much more. Every aspect of a project is handled by the HBS team, from planning, managing and building.
For more information on the company and its range of services, view the website here: https://hindsbuilding.co.uk/.
Contact Info:
Name: Lana Ashby
Email: Send Email
Organization: Hinds Building Services
Address: 2nd Floor, Lingfield House, Darlington, DL1 1RW
Phone: 01325 952954
Website: https://hindsbuilding.co.uk/
Release ID: 89072389
Go Top