Marked Since Day 1 Pushes The Envelope With Vampire In Chicago
Marked Since Day 1 is an American model and musical artist. The Marked 1 has released a brand-new album, Vampire in Chicago, featuring 19 original songs.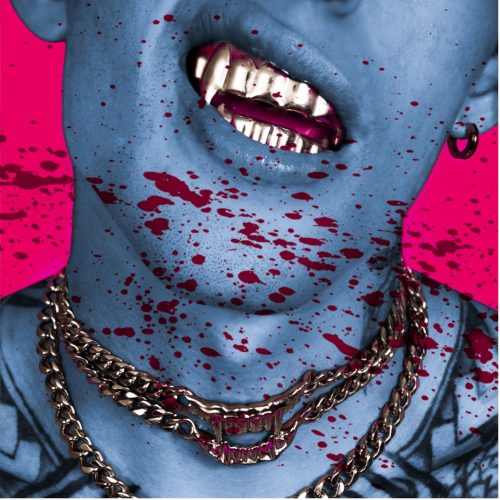 United States – January 27, 2022 —
David Gabriel, otherwise known as Marked 1, as well as the artist behind Marked Since Day 1, is an American independent model, a musician, and one of the most distinguished performers on the contemporary Chicago scene.
An esteemed model and a well-established artist, the Marked 1 presents his fans with Vampire in Chicago – an eclectic sonic masterpiece comprised of nineteen all-original tunes.
Black Potpourri opens the album. Nostalgic, dark sensibilities dominate this tune and set the mood for the rest of the record. Gabriel took a hard-left turn with Dark Porcelain, shifting from EDM-focused instruments and programmed percussions to a classic rock setup of a live guitar, drums, and a driving bass.
The Marked 1's Vampire in Chicago returns to electronica with Demon Dealer. Departuring from electronic and rock styles, Gabriel takes a deep dive into the waters of trap music. With Devil Face, the Marked 1 seamlessly blends the elements of the album's previous tracks, combining rock guitars, trap beats, and Gabriel's exquisite singing style.
The 'U Cry' is a heartfelt ballad that relies heavily on somber electronic piano leads, backed with trap percussions and lyrics that paint a picture of a painful heartbreak. U Cry premiered on YouTube on the 26th of May, 2021.
One of the album's highlights is Dirty Little Lips, portraying the dark, bloodthirsty vibes of Vampire in Chicago. The official music video for this track was released on the 25th of October 2021 on YouTube.
Intoxicated II is bound to become a fan-favorite for the sheer fact that the track is brilliantly performed by live musicians and is accompanied by electronic effects. Following in the footsteps of the original Lady Death released in 2020, the Marked 1has released the sequel on the 4th of April and featured it on Vampire in Chicago.
Vampire in Chicago, the title track, showcases the elements that dominate the album. Dark, intricate lyrics blended with solid rhythm and outstanding leads grace the track, complementing Marked 1's authentic singing style.
After numerous other hits on the record, the Vampire in Chicago is closed by Witches – a strong indie song driven by a thundering bass and Gabriel's voice.
Marked Since Day 1 has been among the most prolific active artists in 2021. David Gabriel continues to push the envelope and challenge his fans by experimenting with different music genres but remaining true to his lyrics and singing.
Vampire in Chicago is a semi-conceptual double album wonder that broke into hip-hop, trap, electronic, and rock music. Die-hard fans of heavier styles, as well as rap enthusiasts, have something to look forward to on Vampire in Chicago.
More information about Marked Since Day 1 is available on his official Instagram profile.
Contact Info:
Name: David Gabriel
Email: Send Email
Organization: Marked Since Day 1
Address: United States
Website: https://www.instagram.com/marked_since_day1/
Release ID: 89061811
Go Top