Motorhoming Life publishes Buying Your First Motorhome Guide For New Buyers
Motorhoming Life has released a new how-to guide on Buying Your First Motorhome. New Motorhome Buyers and other interested parties can find the guide online at http://motorhoming.life/buying-your-first-motorhome/.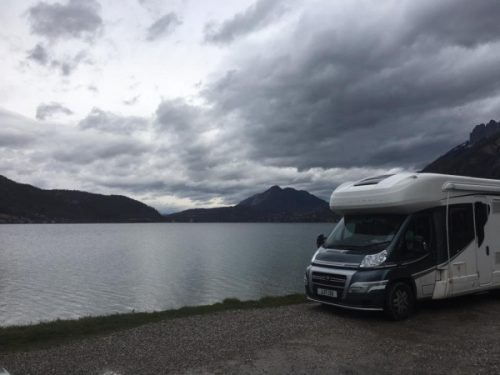 Innerleithen, United Kingdom – June 30, 2017 /PressCable/ —
This most recent how-to guide from Motorhoming Life contains precise and detailed steps and instructions, designed to be used by people thinking of buying their first motorhome and others who need it, to help them buy with confidence knowing that they have considered all the key factors, as quickly, easily and with as little stress as possible.
New motorhome buyers and other interested parties are welcomed to download the how-to guide, in full, from the website: http://motorhoming.life/buying-your-first-motorhom…
Motorhoming Life has published this new how-to guide dedicated to helping new motorhome buyers buy with confidence knowing that they have considered all the key factors. The inspiration for creating this guide came from a desire to provide useful, actionable information to anybody facing the challenge of buying their first motorhome which can be quite daunting with so much choice and with such a large investment. .
The full how-to guide goes over the following points:
Having the right driving license – It's critically important that drivers know what weight of vehicle they can drive. Motorhomes come in all shapes and sizes and not all driving licences will allow them to drive the larger motorhomes.
What is your budget? – With some of the high end luxury motorhomes costing six figures, it's vital that potential owners know how much they have available to spend. And, don't forget the additional costs of getting the vehicle on the road.
What type of motorhome? – From a micro-motorhome which as based upon a small car sized van or a super-sized vehicle with six wheels. And, of course, everything in-between from the iconic VW Camper to the sleek modern coachbuilts.
John Taylor, Editor at motorhoming life spoke at length about the guide, excited to share the details , the reasons behind creating a guide on buying your first motorhome and what motorhoming life hopes to accomplish with it: "Let me quote one of our readers: "We wish we'd read this guide before investing in our first motorhome. It would have saved us a lot of time, we would probably have found a more suitable vehicle the first time and even saved some money.""
New motorhome buyers and anybody interested in buying their first motorhome or facing the challenge of buying their first motorhome which can be quite daunting with so much choice and with such a large investment. Are invited to review the how-to guide online directly: http://motorhoming.life/buying-your-first-motorhom…
More information about Motorhoming Life itself can be found at http://motorhoming.life/
Contact Info:
Name: Dr John Taylor
Organization: Motorhoming Life
Address: 5 Leithen Mills, Innerleithen, Peeblesshire EH44 6JJ, United Kingdom
Phone: +44-1896-831342
For more information, please visit http://motorhoming.life
Source: PressCable
Release ID: 212714
Go Top