Motorist Have A Legal Obligation To Look Out For Pedestrians, Says Local Lawyer
An unidentified man was killed in a pedestrian crash just off of Dorsey Road. This is the third pedestrian fatality reported in Anne Arundel County since November of 2018.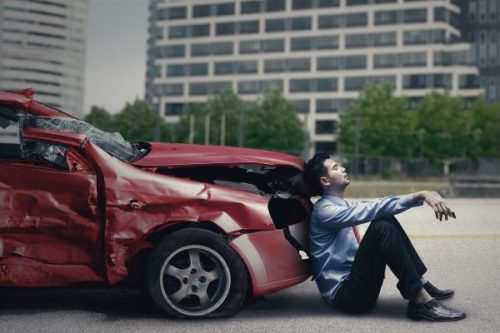 Upper Marlboro, United States – January 11, 2019 /PressCable/ —
On December 1st, the Anne Arundel Fire Department reported that an unidentified man was killed in a pedestrian crash. According to first responders, the man was struck by an oncoming vehicle near Interstate-97 North in Glen Burnie, Maryland.
Paramedics informed reporters that the man was pronounced dead at the scene of the crash.The driver remained at the scene of the accident and no charges are expected to be filed..
Notably, this collision occurred at 6:15 A.M. – nearly 45 minutes before sunrise. Pedestrian accidents are far more likely to occur when overall visibility is reduced. According to the most recent data provided by the Governors Highway Safety Association (GHSA), nearly three quarters of all fatal pedestrian accidents happen after sunset or before sunrise. This is an especially striking figure because there are far fewer cars and far fewer people out on the roads and sidewalks at night.
Darkness is far from the only factor that contributes to pedestrian accidents. Poor weather has also been associated with a higher rate of collisions. In addition, there are certain areas — particularly busy, crosswalk-free intersections — where the risk for pedestrian accidents is high..
As explained by the Glen Burnie pedestrian accident lawyers at the Jaklitsch Law Group, "All motorists in Maryland have a legal obligation to look out for the health and safety of pedestrians. Indeed, the state of Maryland has strict laws that drivers must follow. When these types of crashes do occur, the consequences can be truly devastating — many pedestrian accidents result in catastrophic injuries or fatalities."
There are approximately 90 fatal pedestrian crashes reported in the state of Maryland every year. The most recent Glen Burnie accident marks the third deadly pedestrian crash reported in Anne Arundel County in a single three-week stretch. In mid-November, a 60-year-old man was killed in a pedestrian collision in Pasadena, and a 51-year-old man was killed in a crash in Maryland City.
State officials have worked on improving pedestrian safety in recent years. The Maryland Highway Safety Office (MHSO) has implemented a campaign called 'Look Up, Look Out' to try to create a partnership between drivers, law enforcement, and public officials to address pedestrian safety issues and to find workable solutions.
Contact Info:
Name: Denise
Email: Send Email
Organization: Jaklitsch Law Group
Address: 14350 Old Marlboro Pike, Upper Marlboro, MD 20772, United States
Phone: +1-301-627-8700
Website: http://jaklitschlawgroup.com/
Source: PressCable
Release ID: 468177
Go Top