MRP: "Market Has Yet To Realize The True Impact of ABM"
It is only after marketers have definitively defined their ABM strategies can they fully evaluate the product capabilities and value that each vendor offers.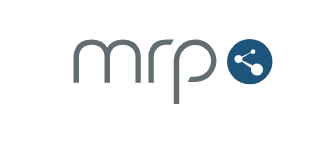 Philadelphia, United States – June 14, 2019 /PressCable/ —
With Account-Based Marketing still viewed as a separate strategy that coincides with other marketing approaches, we are yet to really feel the full impact of ABM tools and practice on B2B marketing, according to MRP, the only enterprise-class predictive ABM provider. With 96% of marketers still viewing ABM as a separate strategy according to Forrester[i], the ABM mindset has created significant confusion for the mainstream B2B marketer. It's taken a couple of years to separate the hype from the reality, primarily due to the volume of early stage, VC backed vendors and agencies just looking to varnish their existing offerings with the gloss of ABM hype.
"ABM as both a strategy and a set of enabling technologies has grown beyond its earlier years, but still has a long way to go before reaching full maturity," said Jaime Romero, VP of Global ABM at MRP. "When selecting an ABM platform, B2B marketers can avoid the operational and technical void that comes with integrating multiple products and start generating results from ABM programs quickly," he continued.
Utilizing strategy to guide technology products and tools procurement may be best practice, however, it is an essential demand in an early market such as ABM tools and platforms, where capabilities can deviate widely. Only after marketers have defined their ABM strategy can they fully evaluate the product capabilities each vendor offers. Marketers focused on customer acquisition should leverage the look-alike modeling, account discovery and contact identification capabilities that some ABM vendors provide. Marketers with a focus on account expansion can benefit from the ABM tools and solutions that can identify early buying intent signals.
"Rather than just operating in tandem with traditional processes and tools, ABM can extend the capabilities of traditional demand generation and account engagement through insights, personalization, and orchestration that helps both marketing and sales leverage intent data to deliver engagement focused experiences," said Thomas Koletas, SVP of Digital ABM at MRP. "But while most ABM platforms and tools in the market have strong core competencies in one or two key areas, such as insights, engagement, or orchestration, few actually tick all the boxes," he concluded.
Focused on collaboration over silos of activity, ABM tools and platforms should not be isolated to a division of accounts within an account-based marketing program. ABM technologies can help marketers create compelling multi-channel engagements throughout a complex buying cycle, but only when marketing and sales jointly obsess over how to pursue, establish, and grow long-term, engaged relationships within specific accounts.
For more information about account based marketing and display advertising, click here.
About MRP
For enterprise organizations that serve multiple geographies, lines of business or industries, MRP Prelytix is the only ABM platform designed to give you control of your data, visibility into your target market and scale in the delivery of the highest impact engagement strategy. Leading B2B sales and marketing organizations choose MRP for our ability to deliver and measure revenue impact across a half-dozen online and offline channels, our global workforce with expertise across 100 countries and 20 languages and our ability to simplify connections between insight and action using the industry's first application of real-time AI and Machine Learning. Powered by Kx, Prelytix sits on top of the fastest streaming analytics database in the world.
For more information visit: www.mrpfd.com.
About Kx
Kx is a division of FD, a global technology provider with more than 20 years of experience working with some of the world's largest finance, technology, retail, pharma, manufacturing and energy institutions. Kx technology, incorporating the kdb+ times series database, is a leader in high-performance, in-memory computing, streaming analytics and operational intelligence. Kx delivers the best possible performance and flexibility for high-volume, data-intensive analytics and applications across multiple industries, including sales and marketing as evidenced by MRP's predictive analytics model.
For more information about Kx please visit www.kx.com. For general inquiries, write to info@kx.com.
Kx and MRP are subsidiaries of First Derivatives plc (FD), a global supplier of software and consulting services. The Group operates from 15 offices across Europe, North America and Asia Pacific, including its headquarters in Newry, and employs more than 2,400 people worldwide.
[i] Forrester's Q1 2018 Global B2B Marketing ABM Best Practices Online Survey https://go.forrester.com/blogs/time-for-all-purpose-abm/#_ednref1/
Contact Info:
Name: Michael McGoldrick
Email: Send Email
Organization: MRPFD
Address: 1818 Market St. 37th Floor, Philadelphia, Pennsylvania 19103, United States
Website: https://www.mrpfd.com/
Source: PressCable
Release ID: 524756
Go Top