NASCAR Drivers & R.T.C Announces Support for Gay Acceptance in NASCAR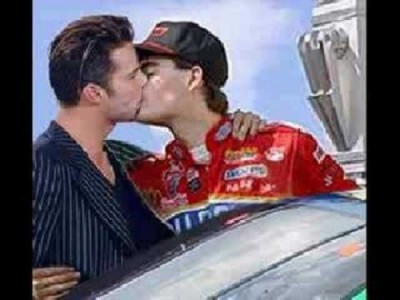 Racetime Collectibles offers news and information regarding current and historical NASCAR issues and facts. It also offers diecast models, NASCAR collectibles such as signed memorabilia, NASCAR apparel and NASCAR party supplies.
Denville, U.S.A. – August 7, 2015 /PressCable/ —
Indiana, August 8, 2015 – Earlier this week, Racetime Collectibles (aka R.T.C.), a popular website for NASCAR collectibles and diecast models, called for greater tolerance towards gay drivers and fans in NASCAR. The discussion regarding gayness in NASCAR has been muted in the last few weeks, but the website insists that the issue must remain a high priority in NASCAR.
"It's not enough that NASCAR has released a statement condemning the Religious Freedom Rights Law in Indiana," attests the website."The issue of tolerance of gays must not die down, but must be brought up at every opportunity."
Watch video here:https://www.youtube.com/watch?v=qiEXjHXU5jE
"In NASCAR, the car doesn't care if the driver is a woman, and the car doesn't care if the driver is gay," declares the Racetime Collectibles website. "And we shouldn't care either, and fans and NASCAR officials must make sure we demonstrate that by putting up banners, wearing T-shirts, and castigating haters of gays in NASCAR."
This stance is actually in accordance with the official position of NASCAR itself. The racing organization expressed its disappointment with the signing of the law in Indiana, and the official statement affirmed the organization's commitment to diversity and determination to welcome all competitors and fans.
The tolerance for gays in NASCAR became an issue in 2014 following several fake news stories that went viral regarding top racers like Tony Stewart. (for the record has not made a public statement) Others like Stephen Rhodes and Jeff Gordon, also had a fake news story published by well-known satire site Onion alleged a romantic relationship between Rhodes who is actually gay and Gordon who is actually not.
Rhodes has also officially come out that he is gay. His announcement was meant as an advancement of gay acceptance in NASCAR, and as away to garner the support of the LGBTQ community. According to Rhodes, he never had any problems with being gay while he was a NASCAR driver from other drivers or fans.
"Everyone knew, everyone was aware (that I was gay)," admits Rhodes, who dubbed his efforts to come back into racing as the Race for Equality. "I never really had any confrontations."
Read Racetime Collectibles full article here:http://racetimecollectibles.com/gay-nascar-drivers
Many NASCAR fans do acknowledge that the demographics of the community are more conservative than the national average. According to most surveys, NASCAR fans are predominantly male from the American South. More than half are at least 45 years old, and a sizable portion have underage children.
"There's a tendency to be less tolerant of non-conservative lifestyles among a large segment of NASCAR fans," says Racetime Collectibles. "Everyone who is affiliated with NASCAR or who call themselves fan must also come out in support of diversity so that intolerance and hate can be eliminated from NASCAR once and for all."
"White males from the South tend to be less tolerant of non conservative lifestyles," says an industry insider. "At the same time, bigotry was also prevalent in other sports, so NASCAR can overcome this hurdle as well."
With the recent official statements from NASCAR itself and from respected websites such as Racetime Collectibles, it seems that the path towards gay acceptance in NASCAR is all but inevitable.
For more information about us, please visit http://racetimecollectibles.com
Contact Info:
Name: Steven John
Email: raectimecollectibles@gmail.com
Organization: Racetime Collectibles
Release ID: 88384
Go Top