Popular E-commerce Blog Shortlists Top Amazon Seller Scanner Apps
Popular e-commerce blog and podcast "Lunch With Norm" has recently posted a new article discussing the five most effective Amazon seller scanner apps and their benefits. Continue reading →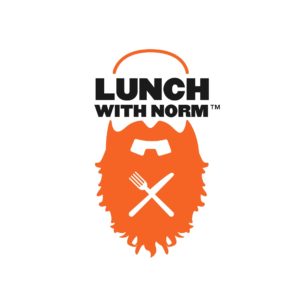 Fort Lauderdale, FL, United States – November 30, 2021 —
Norman Farrar, founder of "Lunch With Norm," an e-commerce resource, has shortlisted the five most effective Amazon seller scanner apps for retail arbitrage in a recently published blog post. "Lunch With Norm" is also a widely followed podcast where Farrar brings together some of today's most prolific business figures to share their business tips and strategies.
Read the full article at https://lunchwithnorm.com/blog/amazon-scanner-app/.
Amazon seller scanner apps are extremely useful for any e-commerce seller engaging in retail arbitrage. Using these apps, sellers can streamline their product research process, remain up-to-date on competitors' data, and choose money-making products without relying on guesswork.
Mentioned below are the five scanner apps Norman Farrar recommends:
Amazon Seller App: This tool is free to use and displays the first two lines of the product title, images from the Amazon product page, product category, Amazon best seller rank, lowest pricing for both FBA, etc.
Scoutify: Priced at $49 per month or $480 per year, it includes access to InventoryLab, can be connected to third-party apps, keeps track of purchases with a shopping cart, and allows adding sales tax percentages for an accurate final price estimate.
Prоfit Bаndit: Available for a monthly subscription of $9.99, this tool delivers profit estimates directly on the phone, determines profits by product weight, Amazon fees, item and delivery costs, and many other criteria, and extracts up-to-date pricing info.
FBAScan application: Provides access to Amazon pricing, a live search mode, extensive browsing, and much more on mobile phone. Integral scouting and local database mode are two of its key features.
ScanPower: Helps users evaluate data from reliable sources, compile lists of products and sellers, determine the best delivery methods, and set prices based on competitors' figures.
"Based on our experience, these are the top Amazon seller apps available in the market at the moment. We hope that you find this list helpful to you on your Amazon journey," Farrar mentioned.
Find past episodes of the "Lunch With Norm" podcast on Apple Podcasts or its official website. Those interested in listening live can tune in via Facebook every Monday, Wednesday and Friday at noon.
About Norman Farrar
Entrepreneur and businessman Norman "The Beard Guy" Farrar stands at the forefront of the economic mega-machine known as Amazon Marketplace. As a leading expert with over 25 years of product sourcing, development, and branding expertise, Norm is an advisor to many and an inspiration to all.
Throughout his career, he has worked with big brands including Mercedes-Benz, Coca-Cola, Dell, Microsoft, Target, Hershey, 20th Century Fox, Molson's, Cadbury and a wide variety of emerging businesses that are celebrating sudden escalation in profitability and sales as a result of taking action on his advice and proven methods.
https://www.normanfarrar.com | https://www.facebook.com/whoisthebeardguy | https://www.instagram.com/normfarrar | https://www.twitter.com/normfarrarJR | https://www.linkedin.com/in/normanfarrar/ | https://www.youtube.com/channel/UCHyNHknIKLu98jNtgon13SA | https://www.pinterest.ca/officialnormanfarrar/ | https://www.tiktok.com/@normanfarrar/
###
Twitter: https://twitter.com/@normfarrarJR
Facebook: https://www.facebook.com/lunchwithnorm
LinkedIn: https://www.linkedin.com/company/lunchwithNorm>
Instagram: https://www.instagram.com/normfarrar
Youtube: https://www.youtube.com/channel/UCHyNHknIKLu98jNtgon13SA
About Us: Lunch With Norm is your resource for everything from Amazon, to e-commerce, to digital marketing, to social media, all in the form of a live stream podcast. We aim to arm the small business owner with the latest tools and advice from the experts making waves in the online space. Tune in to our Facebook page each week to have your questions answered live and on air.
Contact Info:
Name: Norman Farrar
Email: Send Email
Organization: The Beard Guy
Address: 701 N Andrews Ave, Fort Lauderdale, FL, 33311, United States
Phone: 1 (888) 300-1001
Website: https://www.lunchwithnorm.com/
Release ID: 89054974
Go Top