Professional Remodeling Group Announces Special $1000 End-of-Summer Discount
New, limited-time special makes it even more affordable to make use of highly regarded company's home improvement, remodeling, and general construction services, Professional Remodeling Group reports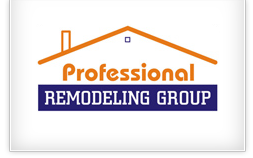 FAIRFAX, Va – September 7, 2016 /MarketersMedia/ —
Professional Remodeling Group announced a special new offer to celebrate the remaining days of summer. For a limited time, visitors to the company's website can print a coupon good for $1000 off standard retail pricing on any Professional Remodeling Group service. As the expert at general construction and home remodeling northern virginia residents trust and recommend the most, Professional Remodeling Group provides a wide range of services that can make residential life even more enjoyable and rewarding. By building the kinds of top-quality decks, screened porches, and sunrooms northern virginia residents derive so much satisfaction from, Professional Remodeling Group has helped many realize their domestic dreams over the past twenty years. With the company's unbeatable $1000 end-of-summer discount now available to all, there has never been a better time to pursue any remodeling or home improvement goal.
"Like so many others, we really love living and working in Northern Virginia, and our new special offer is one way that we're seeking to give back to this community that has been so kind to us over the years," said Professional Remodeling Group Vice President Tony Ishairzay, "With summer winding down and cooler weather on the horizon, now is an especially opportune time to think about remodeling or arranging for other kinds of home improvement. As the sun room, screened porch, and deck builder northern virginia homeowners recommend the most highly, we're always ready to help. Our new $1000 discount coupon makes it more affordable than ever before to see why our customers are so loyal and eager to recommend us to others."
Americans spend nearly a billion dollars annually on adding decks to their homes alone, according to research firm IBISWorld, with equally impressive levels of expenditure targeting home improvement projects of other kinds. For over twenty years, Professional Remodeling Group has been one of Northern Virginia's leading providers of a full range of top-quality, highly affordable home improvement, remodeling, and general construction services.
With a long record of success that stands out in an industry where sort-lived businesses are common, Professional Remodeling Group has built up one of the loyalest and most enthusiastic customer bases to be found in the region, with many clients returning to the company again and again over the years. By providing award-winning service, inevitably fair pricing, generous warranties, and other customer-focused features, Professional Remodeling Group has built up a region-wide reputation as one of the most capable, reliable, dedicated remodeling and construction companies in all of Northern Virginia.
Thanks to the company's new $1000 discount coupon, enjoying that outstanding level of service and workmanship has never been more affordable. Those interested can download the new coupon now at the Professional Remodeling Group website or simply mention the offer to a representative when a free project quote is delivered.
About Professional Remodeling Group:
Serving clients throughout Northern Virginia for over twenty years, Professional Remodeling Group offers a full range of top-quality home improvement, remodeling, and general construction services.
For more information, please visit http://www.professionalremodelinggroup.com/
Contact Info:
Name: Tony Ishairzay
Organization: Professional Remodeling Group
Address: 11350 Random Hills Rd #800 Fairfax, VA 22030
Phone: 703-281-0909
Source: http://marketersmedia.com/professional-remodeling-group-announces-special-1000-end-of-summer-discount/131522
Release ID: 131522
Go Top