REGENX Health Shares Insights On Enclomiphene – A Treatment For Male Infertility And Hypogonadism
REGENX Health reports on the popularity of enclomiphene and discusses its benefits, possible side effects, and how it works.
United States – June 11, 2023 —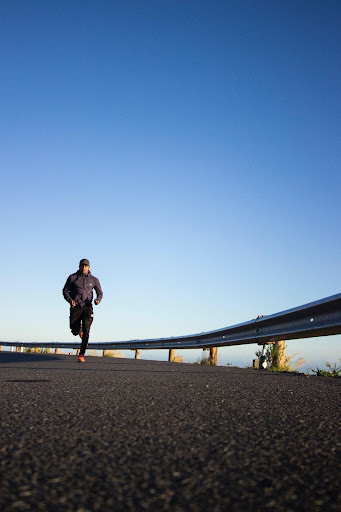 With its growing popularity, Enclomiphene has caught the attention of many people for its potential applications in treating male infertility and hypogonadism. While it has yet to receive FDA approval, numerous studies have demonstrated promising results, making it a topic of interest for patients and healthcare professionals. True to its commitment to delivering exceptional care to its clients, REGENX Health shares a comprehensive patient guide that explores the benefits of enclomiphene, how it works, when it shouldn't be used, and important considerations when seeking treatment.
In the guide, REGENX Health also outlines the importance of working with healthcare providers with proven expertise in treating male infertility or hypogonadism. REGENX Health is committed to providing cutting-edge treatment and ensuring patients understand their treatment. Therefore, with a detailed report on enclomiphene, REGENX Health helps men seeking treatment for fertility and hormonal issues know what they get from the drug.
While enclomiphene is closely related to clomiphene, they have distinct differences in composition and action mechanisms. Enclomiphene is a more purified form of clomiphene, a selective composition that results in fewer side effects and increased efficiency. Studies into enclomiphene reveal that the medication is a promising treatment for male infertility and hypogonadism, with potential benefits such as improved testosterone levels, preservation of fertility, and overall fewer side effects compared to clomiphene.
The dosing for enclomiphene depends on a patient's response to treatment and should be adjusted accordingly. The initial dosage begins at a low level of 12.5 to 25 mg daily and gradually increases if needed. It is essential to monitor testosterone, estrogen, and other relevant hormone markers during the treatment. REGENX Health recommends working with healthcare providers who provide a comprehensive range of treatment options. For instance, in some cases, patients need additional medication when using enclomiphene, such as an aromatase inhibitor, to manage estrogen levels.
REGENX Health also reveals that enclomiphene is not suitable for all patients and should not be used for female patients, men with a history of prostate cancer or an elevated risk for the disease, and patients with severe liver disease.
Since the FDA approval status of enclomiphene is still pending, it is crucial that people fully understand the benefits and downsides of the medication. Patients must also work with knowledgeable and experienced professionals equipped to make informed decisions about the most appropriate course of treatment and promptly handle any potential complications.
By sharing a comprehensive patient guide on enclomiphene, REGENX Health aims to walk patients through the dosing process, the benefits, and potential side effects and help them make necessary adjustments based on their needs. REGENX Health works closely with patients to help determine the best treatment based on their unique needs and circumstances. The healthcare provider also prioritizes patient education and ensures patients have a comprehensive understanding of their treatment options.
Visit REGENX Health to learn more about enclomiphene and how the healthcare provider is helping people take control of their health and explore treatment options.
Contact Info:
Name: REGENX Health
Email: Send Email
Organization: REGENX Health
Address: United States
Website: http://www.regenxhealth.com/
Release ID: 89099507
If you detect any issues, problems, or errors in this press release content, kindly contact error@releasecontact.com to notify us. We will respond and rectify the situation in the next 8 hours.
Go Top