Research Nester Reviews Internet of Things Market worth USD 2,108.1 Billion by the end of 2027
Global Internet of Things (IoT) market is expected to flourish at a significant CAGR of 17.5% during the forecast period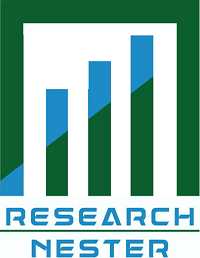 New York, United States – July 13, 2018 /MarketersMedia/ —
The global Internet of Things (IoT) market is segmented into product type such as component and software. Among these segments, component segment is expected to occupy top position in overall Internet of Things (IoT) market during the forecast period. Riding on the back of factors such as advancements in electronics components, decreasing prices of electronic devices, rising personal disposable income of the population and setup of smart cities, IoT component market is likely to see greater number of connected devices in near future. However, software segment is expected to grow at a higher CAGR as compared to components segment.
Global Internet of Things (IoT) market is expected to flourish at a significant CAGR of 17.5% during the forecast period. The rapid pace urbanization in developed regions and rising demand for connectivity devices are the major reasons behind the expansion of IoT market. Moreover, nations such as U.S., China, Japan and others took initiatives to build smart cities. These smart cities are equipped with high end connectivity for various services. Smart cities require sensors, routers and smart devices to provide better services to the population. These factors are expected to propel the demand for internet of things (IoT) in near future. Further, the global Internet of Things (IoT) market is expected to garner USD 2,108.1 Billion by the end of 2023.
Asia Pacific captured the largest percentage of market share in overall Internet of Things (IoT) market in 2016. Further, Asia Pacific is expected to continue its dominance over the forecast period. Further, rapid adoption of smart devices in the developing countries coupled with growing economies is boosting the demand for Internet of Things devices and software in the region. For instance, India, as en emerging economy is increasing its demand for connectivity and advanced technology devices. North America is expected to showcase a substantial growth over the forecast period i.e. 2017-2024. Further, presence of major manufacturers is anticipated to strengthen the growth of the Internet of Things (IoT) market in the region.
Request Free Sample Report @ https://www.researchnester.com/sample-request-216
Enhanced Connectivity Infrastructure
With the recent wave of network enhancements (e.g., ongoing LTE deployments, small cell networks) and rising penetration of cellular connections across the globe, IoT growth is expected to accelerate in near future. Research and development happening in many industries to find a way to diversify products and services to boost IT infrastructure across the globe is projected to support IoT deployment. These factors are envisioned to bolster the growth of the market.
Growth in IT Industry
Wide availability of IT expertise and professionals across the globe along with increasing research and development in IT companies to develop effective and user friendly software is expected to bolster the growth of IoT market. Further, riding on the back of increasing funding in IT sector, IT industry is expected to flourish in a big way giving major growth prospects to internet of things (IoT) industry.
However, privacy and safety factors are some of the major factors which are restraining the market of internet of things (IoT) globally.
The report titled "Internet of Things (IoT) Market: Global Demand Analysis & Opportunity Outlook 2023" delivers detailed overview of the global Internet of Things (IoT) market in terms of market segmentation by component, by software, by application and by region.
Request Table Of Content @ https://www.researchnester.com/request-toc-216
Further, for the in-depth analysis, the report encompasses the industry growth drivers, restraints, supply and demand risk, market attractiveness, BPS analysis and Porter's five force model.
This report also provides the existing competitive scenario of some of the key players of the global Internet of Things (IoT) market which includes company profiling of IBM Corporation, Amazon.com Inc., Microsoft, Cisco Systems Inc., PTC Inc., HP Company, Accenture PLC, Alcatel-Lucent, Atmel Corporation and Google Inc. The profiling enfolds key information of the companies which encompasses business overview, products and services, key financials and recent news and developments. On the whole, the report depicts detailed overview of the global Internet of Things (IoT) market that will help industry consultants, equipment manufacturers, existing players searching for expansion opportunities, new players searching possibilities and other stakeholders to align their market centric strategies according to the ongoing and expected trends in the future.
Buy This Premium Report @
https://www.researchnester.com/payment/rep-id-1091
About Us:-
Research Nester is a leading service provider for strategic market research and consulting. We aim to provide unbiased, unparalleled market insights and industry analysis to help industries, conglomerates and executives to take wise decisions for their future marketing strategy, expansion and investment etc. We believe every business can expand to its new horizon, provided a right guidance at a right time is available through strategic minds. Our out of box thinking helps our clients to take wise decision so as to avoid future uncertainties.
Contact Info:
Name: Ajay Daniel
Email: ajay.daniel@researchnester.com
Organization: Research Nester Pvt Ltd
Phone: +1 6465869123
Source URL: https://marketersmedia.com/research-nester-reviews-internet-of-things-market-worth-usd-2108-1-billion-by-the-end-of-2027/377551
For more information, please visit https://www.researchnester.com/reports/internet-of-things-iot-market-global-demand-growth-analysis-opportunity-outlook-2023/216
Source: MarketersMedia
Release ID: 377551
Go Top