Skyrocketing Water Damage Claims Prompt Plumber Toronto to Launch Latest Helpful Tips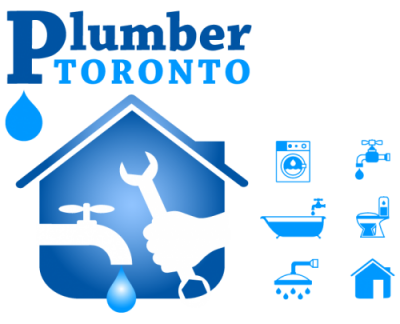 Ensuring the community is aware of potential plumbing issues can help minimize loss due to water damage, publishes plumber-toronto.net
Toronto, ONT, Canada – March 16, 2015 /MarketersMedia/ —
Recently released statistics indicate 40 percent of Canadian homeowner's insurance claims are prompted by water damage with Ontario experiencing the nation's second highest uptick in such claims at 136 percent over the last 10 years. With springtime approaching, heavy showers and melting snow promise to add to these totals just as the number of service calls elicited by frozen pipes begins to taper. In light of this development, Ben Flagg of Plumber Toronto has launched the company's latest loss-reducing tips for area home and business owners.
Said Flagg, "Clogged sink and bathtub drains are common problems for our customers, but those are usually caught early enough to prevent major damage. Other issues aren't so easily detected. Leaking pipes within walls have been known to drip slowly for years before anyone realizes there is a problem. The tips we're offering on our website could help members of our community be more aware of potential issues with their plumbing systems."
For kitchen sinks, grease and food particles tend to be the causes of clogs. Though this can be prevented by removing all food from dishes before placing them in the sink and refraining from pouring grease down the drain, occasional mishaps do occur. Pouring boiling water mixed with one or two cups of baking soda down the drain often serves to resolve a clog of this nature. Hair is typically the primary factor in kitchen sink and bathtub blockages. While powdered bleach and over-the-counter drain cleaners may remove this type of clog, caution should be exercised during their use. These substances could pose serious risks to skin and eyes.
Basement drainage systems can be particularly troublesome if they become blocked. Those who use their basements for storage may face the loss of irreplaceable mementos and heirlooms should the area flood. In the case of basement apartments or recreational rooms, considerable monetary loss could occur. Toronto drain repair professionals should be contacted to resolve any clogs or drain damage the home or business owner cannot fix on his or her own.
Flagg concluded, "Our most crucial advice is to take precautionary measures; we recommend having the plumbing system inspected at least once each year. By having a plumber audit all the components of the system on a regular basis, issues can be caught early and any potential problems lying in wait can be prevented. Emergencies will still arise, but taking the proper precautions will help keep damage at a minimum. Anyone in need of plumbing repairs or inspections can visit www.plumber-toronto.net/ to schedule an appointment; of course, we offer around the clock emergency services as well and can be reached by phone for those."
About Plumber Toronto:
Employing the area's most trusted and reliable professionals, Plumber Toronto provides fast, efficient emergency services and scheduled maintenance.
For more information about us, please visit http://plumber-toronto.net/
Contact Info:
Name: Ben Flagg
Organization: Plumber Toronto
Phone: (647) 496-4511
Source: http://marketersmedia.com/skyrocketing-water-damage-claims-prompt-plumber-toronto-to-launch-latest-helpful-tips/76994
Release ID: 76994
Go Top