The National Association of Practice Brokers Offers New Turnkey Dental Practice Solutions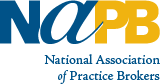 The National Association of Practice Brokers takes all the stress out of buying and selling a dental practice with new turnkey solutions, where they analyze value and deliver appropriate fees.
Houston, TX, United States of America – April 21, 2015 /MarketersMedia/ —
Buying a dental practice is always a risk, but there are ways to minimize that risk. Unfortunately, these advanced business practices are not often understood by the dentists themselves. As a result it is always best to enlist the help of experts. Fortunately, The National Association of Practice Brokers will help anyone buy and sell a practice to ensure a right and fair price is agreed upon, and will manage every step of the process.
Anyone expressing an interested in buying or selling a dental practice can enlist the NAPB to search for available dental practices for sale, conduct a thorough and accurate valuation, take part in contract and price negotiations, and even seek financial coverage for the cost of the purchase. The service enables people to buy or sell a dental practice with the benefit of mentoring, guidance, and encouragement.
Their website has two distinct sections for sellers and for buyers, so both can immediately access the kind of services they need. NAPB also offers a free initial consultation to discuss the process and ensure people are happy to move forward with a bespoke strategy based on their circumstances.
A spokesperson for The National Association of Practice Brokers explained, "We had a client who recently overpaid for a dental practice because the seller lied about the number of clients they received. If our client had been patient and had someone go through all the books and add up the numbers, they would have gotten a much better idea of the real value of the practice before over-paying. Our turnkey solutions ensure this never happens, while at the same time providing a real and fair price for sellers."
About The National Association of Practice Brokers: The National Association of Practice Brokers offers guidance through the valuation process, the selling or purchase of the property and practice, the transition from one owner to another and any and all transactions related to the dental practice transition process. They offer professional insight that can ensure people pay the right price first time round, and can enable people to come to an agreement that satisfies both parties.
For more information about us, please visit http://www.dentalpracticebroker.org/
Contact Info:
Name: Lori Schmidt
Organization: National Association of Practice Brokers
Phone: (888) 407-2908
Source: http://marketersmedia.com/the-national-association-of-practice-brokers-offers-new-turnkey-dental-practice-solutions/80013
Release ID: 80013
Go Top