Tire Valve Industry is Expected to Reach 1140 Million US$ at 4.7% of CAGR Till 2023 – Global Forecast Report
The Global Tire Valve Market 2018 Industry Research Report provide the details about Industry Overview and analysis about Manufacturing Cost Structure, Revenue, Gross Margin, Consumption Value and Sale Price, Major Manufacturers, Distributors with Development Trends and Forecasts 2023.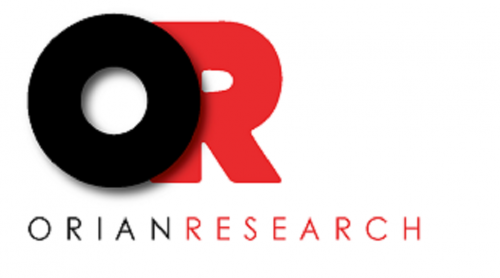 July 13, 2018 /MarketersMedia/ —
The worldwide Tire Valve Market is expected to grow at a CAGR of roughly 4.7% over the next five years, will reach 1140 million US$ in 2023, from 860 million US$ in 2017, according to a new study.
The Tire Valve Industry report provides a basic overview of the industry including definitions, classifications, applications and industry chain structure. The Tire Valve industry analysis is provided for the international markets including development trends, competitive landscape analysis, and key regions development status.
Get Sample Copy of this Report at – https://www.orianresearch.com/request-sample/577193 .
The tyre valve in British, or tire valve US automobiles, a valve that allows air to be added to a tire with an air hose and allows air to be withdrawn from an over-inflated tire by pressing on a stem at the end of the valve
In the coming years there is an increasing demand for Tire Valve in the regions of North America and Europe that is expected to drive the market for more advanced Tire Valve. Increasing of passenger car fields expenditures, more-intense competition, launches in introducing new products, retrofitting and renovation of old technology, increasing adoption of Tire Valve will drive growth in United States and Europe markets.
Globally, the Tire Valve industry market is concentrated as the manufacturing technology of Tire Valve is relatively matures than some high-tech Consumer Goods. And some enterprises, like Schrader (Sensata), Pacific Industrial, Continental, etc. are well-known for the wonderful performance of their Tire Valve and related services. At the same time, China, occupied 32.62% production market share in 2016, is remarkable in the global Tire Valve industry because of their lowest cost of raw material and labor.
The consumption volume of Tire Valve is related to downstream industries and global economy. As there will always be some uncertain in the global economy in the following years, the growth rate of Tire Valve industry may not keep that fast. But it is surely forecasted that the market of Tire Valve is still promising.
The product average price declined in the past few years due to the technology development, the average price will keep the trend in the few future years due to increasing mature manufacturing technology and lowing cost of raw materials.
The impact on the cost and availability of raw materials and certain components is uncertain due to potential supply changes. The costs of raw materials have a significant impact on the level of expenses. If the prices of raw materials and related factors such as energy prices increase, and if new companies cannot pass those price increases on to customers, their results of operations and financial condition would suffer.
Complete report on Tire Valve Industry spread across 135 pages, profiling 08 companies and supported with tables and figures. Inquire for more at – https://www.orianresearch.com/enquiry-before-buying/577193 .
The Manufacturers Analyzed in Global Tire Valve Market are –
• Schrader (Sensata)
• Pacific Industrial
• Continental
• Baolong
• Alligator
• Hamaton
• Wonder
• Zhongda
• ……
Market Segment by Regions, regional analysis covers
• North America (United States, Canada and Mexico)
• Europe (Germany, France, UK, Russia and Italy)
• Asia-Pacific (China, Japan, Korea, India and Southeast Asia)
• South America (Brazil, Argentina, Colombia etc.)
• Middle East and Africa (Saudi Arabia, UAE, Egypt, Nigeria and South Africa)
Market Segment by Type, covers
• Rubber Tire Valve
• Metal Tire Valve
Market Segment by Applications, can be divided into
• Two-Wheelers
• Passenger Car
• Commercial Vehicles
• Others
Get Direct Copy of this Report @ https://www.orianresearch.com/checkout/577193 .
There are 15 Chapters to deeply display the Global Tire Valve Market –
Chapter 1, to describe Tire Valve Introduction, product scope, market overview, market opportunities, market risk, market driving force;
Chapter 2, to analyze the top manufacturers of Tire Valve, with sales, revenue, and price of Tire Valve, in 2016 and 2018;
Chapter 3, to display the competitive situation among the top manufacturers, with sales, revenue and market share in 2016 and 2018;
Chapter 4, to show the global market by regions, with sales, revenue and market share of Tire Valve, for each region, from 2012 to 2018;
Chapter 5, 6, 7, 8 and 9, to analyze the market by countries, by type, by application and by manufacturers, with sales, revenue and market share by key countries in these regions;
Chapter 10 and 11, to show the market by type and application, with sales market share and growth rate by type, application, from 2012 to 2018;
Chapter 12, Tire Valve Market forecast, by regions, type and application, with sales and revenue, from 2018 to 2023;
Chapter 13, 14 and 15, to describe Tire Valve sales channel, distributors, traders, dealers, Research Findings and Conclusion, appendix and data source
Table of Contents:
1 Market Overview
2 Manufacturers Profiles
3 Global Tire Valve Market Competition, by Manufacturer
4 Global Tire Valve Market Analysis by Regions
5 North America Tire Valve by Countries, Type, Application and Manufacturers
6 Europe Tire Valve by Countries, Type, Application and Manufacturers
7 Asia-Pacific Tire Valve by Countries, Type, Application and Manufacturers
8 South America Tire Valve by Countries, Type, Application and Manufacturers
9 Middle East and Africa Tire Valve by Countries, Type, Application and Manufacturers
10 Global Tire Valve Market Segment by Type
11 Global Tire Valve Market Segment by Application
12 Tire Valve Market Forecast (2018-2023)
13 Sales Channel, Distributors, Traders and Dealers
14 Research Findings and Conclusion
15 Appendix
Author List
Disclosure Section
Research Methodology
Data Source
About Us
Orian Research is one of the most comprehensive collections of market intelligence reports on the World Wide Web. Our reports repository boasts of over 500000+ industry and country research reports from over 100 top publishers. We continuously update our repository so as to provide our clients easy access to the world's most complete and current database of expert insights on global industries, companies, and products. We also specialize in custom research in situations where our syndicate research offerings do not meet the specific requirements of our esteemed clients.
Contact Info:
Name: Ruwin Mendez
Email: info@orianresearch.com
Organization: Orian Research
Source URL: https://marketersmedia.com/tire-valve-industry-is-expected-to-reach-1140-million-us-at-4-7-of-cagr-till-2023-global-forecast-report/377561
For more information, please visit https://www.orianresearch.com/report/global-tire-valve-market-by-manufacturers-regions-type-and-application-forecast-to-2023/577193
Source: MarketersMedia
Release ID: 377561
Go Top