Top Estate Planning Attorney Allison Burns Reveals Probate & Trust Administration Mistakes Executors Can Avoid – Salem, MA
Leading Elder Law Attorney Allison Burns, partner of Casey & Lundregan, P.C. in Salem, MA highlights costly mistakes that can be easily avoided by executors. For more information please visit https://www.caseylundreganlaw.com
Salem, Massachusetts, United States – December 1, 2022 —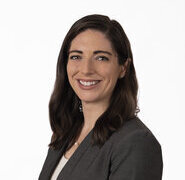 An executor will often shoulder the burdens of untangling a person's estate, but can still commit easily avoidable errors, says Salem's Estate Planning attorney Allison Burns.
For more information please visit https://www.caseylundreganlaw.com.
The Partner of Casey Lundregan Burns, P.C, elaborated: "A personal representative carries a lot of power in managing an estate plan and distributing assets as they deal with legal, financial and tax issues."
One of their priorities should be to secure all assets as soon as possible. These can range from tracking down financial assets to physically locking up or maintaining a decedent's property.
However, their failure to handle assets correctly is a common area for potential complaints. "One pitfall for a personal representative is failing to properly categorize a decedent's assets. Non-probate examples include trust assets, life insurance policies, and retirement account funds that pass by way of beneficiary designation."
Another matter easily overlooked is obtaining a Date of Death value for all of the decedent's assets. This should be done as close after death as possible, so this value is easier to calculate. If a property is involved, a qualified real estate appraiser will be required.
An executor's inability to communicate with beneficiaries and creditors on developments is another common failing which contributes to unnecessary litigation. Creditors must receive notice of a pending estate administration, and the estate must remain open for a statutory period to enable creditors to file a claim.
Burns stated: "In both cases, personal representatives should seek professional advice and retain the services of a probate attorney who can act as a guiding hand. If they don't, the probate process may take longer than necessary, and a personal representative may make costly errors during that period."
She said that the failure to handle creditors' claims, distributing assets too quickly, miscalculating estate taxes, and neglecting to issue an inventory and accounting in an estate are additional errors of which personal representatives are often found guilty.
"Unrepresented personal representatives may also fail to look at alternatives to the formal probate administration. In some cases, a voluntary administration or an informal probate may be options instead of formal probate with full administration. This could save considerable cost and time."
Allison concluded: "Being a personal representative is no easy task, so working with an experienced probate attorney can save them from committing unintentional mistakes, reducing the estate's value, and adding more grief to an already emotional time."
Source: http://RecommendedExperts.biz.
Contact Info:
Name: Allison Burns
Email: Send Email
Organization: Casey Lundregan Burns, P.C
Address: 71 Washington Street, Salem, MA 01970
Phone: 978-741-3888
Website: https://caseylundreganburns.com
Release ID: 89085659
If you detect any issues, problems, or errors in this press release content, kindly contact error@releasecontact.com to notify us. We will respond and rectify the situation in the next 8 hours.
Go Top