Top Estate Planning Law Firm, Haiman Hogue, Reveal The Hidden Dangers Of DIY Estate Planning – Arlington, TX
Leading estate planning law firm Haiman Hogue PLLC in Arlington, TX, outlines the hidden dangers of using cookie-cutter templates for estate planning. For more information please visit https://www.haimanhogue.com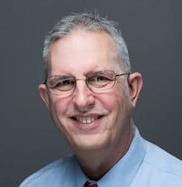 Arlington, TX, United States – October 30, 2020 /MM-REB/ —
In a recent interview, top estate planning attorney Guy B. Garner, Senior Attorney at Haiman Hogue PLLC in Arlington, TX, revealed the hidden dangers of DIY estate planning.
For more information please visit https://www.haimanhogue.com
When asked for a comment, he said, "There are dozens of websites out there that offer cookie-cutter templates for all documents that are normally part of an estate plan. While these DIY planning documents might seem less time consuming and more effective than meeting with an attorney, they could cause more problems in the long run."
When people set up their estate plan using generic, online forms, they often feel a false sense of security.
"Oftentimes, people who go the DIY route think that they've got all their bases covered when this couldn't be further from the truth. This assumption causes many to put estate planning on the back burner until it's too late," he said.
According to Garner, many people simply aren't aware of everything that goes into the estate planning process.
When asked to elaborate, he said, "There's much more to the estate planning process than simply signing legal forms. You'll need to have detailed knowledge or access to someone with expertise about how the law works upon incapacity or after death, otherwise you'll be prone to making serious mistakes during the DIY planning process."
Garner stressed that the entire aim of estate planning is to ensure that loved ones and family members do not have to deal with the courts or fall into disagreement after someone passes away or becomes incapacitated.
"However, DIY documents often include disclaimers and fine print that say that the documents are not a 'substitute' for a lawyer's recommendations or that they are not 'correct, complete, or up-to-date.' In other words, there's a good chance that these planning documents online are not even legally viable. And worse yet, there are laws in place that actually protect these online companies from liability if the documents aren't any good." he said.
Garner further added, "Even if your DIY documents do turn out to be valid, it's important to follow legal procedures closely, such as being signed and witnessed or notarized. These requirements vary state by state, and if you don't have the correct information to execute the documents, they won't be legally valid and would essentially be useless."
In addition to following procedures, it's vital to also adhere to state law, as some states are quite particular about who can be appointed in roles such as trustee, executor, or financial power of attorney.
When asked for an example, Garner said, "For instance, some states specify that the executor of your will has to be either a member of the family or an in-law, and if not, that person must reside in the same state as you. So if you appoint someone as the executor to your will who does not meet these criteria, your efforts will have been in vain."
Given the level of detailed knowledge of both estate planning and state law, Garner emphasized that the best thing to do is to speak with an experienced estate planning attorney to help guide one through the process.
Source: http://RecommendedExperts.biz
Contact Info:
Name: Guy B. Garner
Email: Send Email
Organization: Haiman Hogue, PLLC. – Arlington, TX
Address: 690 E Lamar Blvd #115, Arlington, TX 76011
Phone: 817-261-5222
Website: https://www.haimanhogue.com
Source: MM-REB
Release ID: 88982718
Go Top