Top Estate Planning & Probate Attorney Robert Brumfield Reveals How To Contest A Family Will or Trust – Bakersfield, CA
Leading estate planning lawyer founder of the Law Offices of Robert H. Brumfield, P.C., in Bakersfield, CA explains the process of disputing a trust or will. For more information please visit https://www.brumfieldlawgroup.com
Bakersfield, California, United States – February 28, 2023 —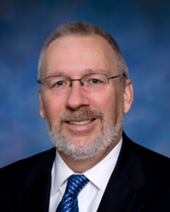 Questioning the validity of a family trust may be looked upon with scorn, but if a beneficiary or interested party feels they have a case to contest in court, then they should be prepared to advance only on firm legal grounds, Estate Planning, and Elder Law Attorney Robert Brumfield said this week.
For more information please visit https://www.brumfieldlawgroup.com
A trust is a contract that enables a person to avoid probate and distribute their assets to their intended beneficiaries.
Contesting a trust is more common these days than it used to be, with more people seeking legal advice on leveraging a better outcome. However, the landscape for a successful conclusion is still filled with many challenges.
Brumfield, The Founder of the Law Offices of Robert H. Brumfield, P.C., in Bakersfield, said an interested party or one with 'standing' – referring to a beneficiary, heir, relative and even creditor – in the outcome of a trust could be contested in California.
His overriding advice is: "Before taking any proactive steps that would rile a grieving family further, your best starting point is with a lawyer that is well-versed in this arena. They can act professionally without the emotional ties to the family in assessing the family trust documents and the options for someone who wants to challenge it in court."
A valid trust is written and signed before a notary public when the property has been transferred to your name as trustee. The person who writes the trust must be over 18 and of "sound mind".
He said that if there is a belief that the person writing the trust is not of 'sound mind' and has the evidence to establish that claim, you could challenge the trust.
Brumfield said that in drawing up evidence, a person might have to approach the person's family doctor or other medical professionals to back up the claim. A video recording of the trust signing to prove the person did not understand the documents in front of them to sign, failed to understand the value of the assets involved or failed to identify the benefactors are also potential grounds to pursue.
Another ground for objection is that the decedent was unduly influenced or pressured into altering the trust in someone else's favor. Brumfield said other grounds for challenge could be based on evidence that the decedent suffered abuse, either physical, financial or mental, to affect them in signing a drastically altered trust.
Fraud, forgery, issuing a trust by mistake or revoking a trust to execute a new one are also potential grounds for challenge.
''If you take it to the next level, you must file a lawsuit in the Probate or Superior Court in California. The court may invalidate a trust or trust amendment because of the evidence. If the probate court judge rules in your favor, the trust will be deemed invalid, and the assets will be distributed according to the prevailing intestate succession laws or, potentially, a prior trust if any were drawn up'', said Brumfield.
He concluded: "There is a time limit to contesting a trust, so time is always of the essence in such cases. But seek legal advice from a litigation expert who will explore every option – and the financial implications for you if you lose the case."
Source: http://RecommendedExperts.biz
Contact Info:
Name: Robert H Brumfield
Email: Send Email
Organization: Law Offices of Robert H. Brumfield, P.C.
Address: 1810 Westwind Drive, Suite 100, Bakersfield, CA 93301
Phone: 661-464-7770
Website: https://www.brumfieldlawgroup.com
Release ID: 89090908
If you detect any issues, problems, or errors in this press release content, kindly contact error@releasecontact.com to notify us. We will respond and rectify the situation in the next 8 hours.
Go Top