Yepsketch Continue US Success With New Additions Of Popular International Brands
3D Model and BIM Library, Yepsketch have continued their success in the US market by onboarding new models from leading international brands such as Samsung, Apple, Range Rover and more.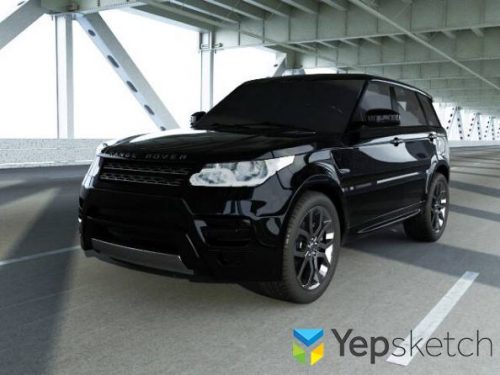 United States – November 30, 2016 /MarketersMedia/ —
To mark the two month anniversary of Yepsketch's official launch in the US market, the online 3D models website have brought onboard countless new international brands that will help bolster their existing collection of 3D models. The new releases are stated to be available through the Yepsketch website, where they will be available to both the US and Australian markets.
Yepsketch will see their online library populated with new 3D and BIM files, featuring international brands such as Apple, Samsung, Range Rover, Lamborghini, Audi, BMW and Harley Davidson.
Additionally, popular US brands such as Walker Zanger, Cashel LC, Enovative Group, Isenberg Faucets and Flame Block are said to have agreed to new deals that will also see their 3D and BIM files available through the US version of Yepsketch.com for download.
Managing director of Yepsketch, Jodene Denton, has expressed her appreciation by stating, "Yepsketch are proud to be working with such innovative brands and be given the opportunity to feature such well-known products in the Yepsketch library. The new additions will prove invaluable to the many existing Yepsketch members, as well as all newly registered members."
She continued on to say, "The architectural and 3D planning space is evolving at such a rapid rate. US architects, designers, builders and developers are constantly striving to create a sense of quality and life within their 3D designs. Our mission is to make this as easy as possible for them by connecting them to manufacturer-approved content all easily accessible within the one platform."
The website owner concluded with, "We're grateful for the amount of positive feedback we've received since our US launch. Our teams are working around the clock to feature additional US brands and to grow our US collection to become the complete one-stop-shop for all our members' 3D planning needs."
For more information, please visit https://www.yepsketch.com/us/
Contact Info:
Name: Yepsketch Press & Media
Organization: Yepsketch
Source: http://marketersmedia.com/yepsketch-continue-us-success-with-new-additions-of-popular-international-brands/150690
Release ID: 150690
Go Top