Your Vacuum Sealer Launches With 2018 Buyer's Guide, Comparison Table, and More
Authoritative new website focuses specifically on vacuum sealers, helping readers keep food and other items stored for longer, Your Vacuum Sealer reports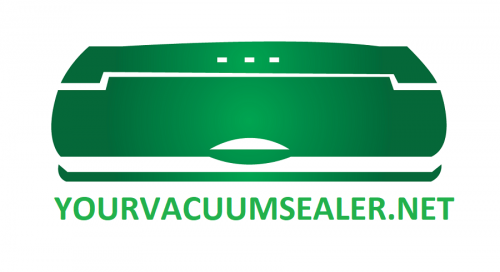 TACOMA, Wash. – August 12, 2018 /MarketersMedia/ —
The average home's freezer gets less use than it could, but Your Vacuum Sealer is about to change that. Founded by an experienced professional chef, the newly launched website is packed with informative resources and vacuum sealer reviews that will help visitors make the most of an especially useful technology.
A detailed, unique Vacuum Sealer FAQ section answers common questions like when it is okay to reuse bags, along with how best to prepare challenging foods like soups and delicate berries. A Vacuum Sealer Comparison Table pits the top models against each other in ways that will make the best choice for each family clear at a glance. With a 2018 buyer's guide highlighting the ten best vacuum sealers and offering up in-depth reviews for each, there is no better way to learn about this highly useful type of product.
"We're happy to report that the new site is now online and packed full of useful content," said a representative of Your Vacuum Sealer. "Buying a high quality vacuum sealer will open up many new options for any household, from stocking up on sales items at the local store to keeping leftovers in great condition for much longer. Unfortunately, shoppers have traditionally found the market confusing, with the features and capabilities of the many models blurring together for most. We created Your Vacuum Sealer to provide a centralized, authoritative source for vacuum sealer reviews, guides, and information. The initial response has been fantastic, and we're excited to say that we've got plenty of new content in the pipeline."
Vacuum sealers draw the air from specially designed plastic bags before welding them closed to protect the food or other items within. Many common foodstuffs will resist freezer burn and other types of degradation for four to five times as long after being packaged using a vacuum sealer, compared to plastic wrap or bags that are sealed with integrated zippers.
As a result, a vacuum sealer can make it much more practical both to stock up on currently discounted items and to prepare batches of food whose consumption can be stretched out over months after being frozen. With so many different models of consumer-oriented vacuum sealers now on the market, however, would-be buyers often find themselves confused before even getting started.
Your Vacuum Sealer was launched to put an end to this common problem and make it possible for many more people to easily enjoy the benefits of this truly useful technology. With many resources already in place, including a comprehensive 2018 buyer's guide, Your Vacuum Sealer will be updated with fresh content on a regular basis going forward.
About Your Vacuum Sealer:
Helping readers fight back against freezer burn while safely storing food and other items for longer, Your Vacuum Sealer publishes reliable, in-depth product reviews, tips and tricks, and other vacuum sealer-related resources.
Contact Info:
Name: Thomas
Email: admin@yourvacuumsealer.net
Organization: Vacuum Sealer
Address: 3547 Dale Avenue
Phone: 253-732-9093
Source URL: https://marketersmedia.com/your-vacuum-sealer-launches-with-2018-buyers-guide-comparison-table-and-more/392236
For more information, please visit https://yourvacuumsealer.net/
Source: MarketersMedia
Release ID: 392236
Go Top