YouRaceLA Announces the Grand Opening of Their New Facility in Irwindale
Located at the renowned Irwindale Speedway-the Crown Jewel of short track racking-the new facility allows visitors to drive a stock car at speed, YouRaceLA.com reports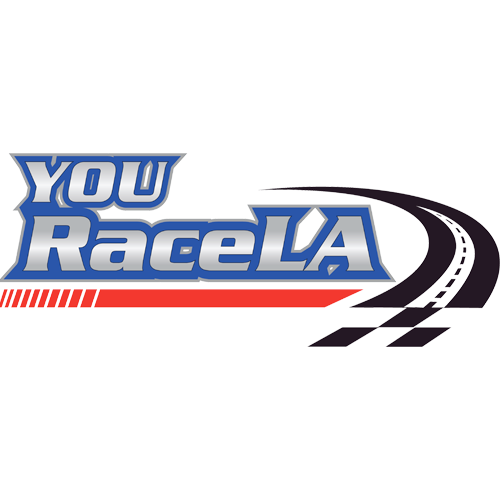 Irwindale, CA – August 12, 2018 /MarketersMedia/ —
When it comes to car racing gifts, few measure up to the experience of getting behind the wheel of a stock car and bringing it up to speed. However, an experience of this type also serves as a great way to bring teams together, to entertain clients, engage prospects, and much more. The experience cannot be matched by many others, and YouRaceLA is proud to announce the opening of their new facility designed with stock car race fans and thrill seekers in mind. Located minutes from YouRaceLA, this facility is the new version of LARacingX and caters to Corporate Events in Los Angeles, team building, and sales events, although other groups may also be accommodated.
"Corporate events continue to be very popular. However, mixing business and pleasure can be difficult. We recognize this and offer meeting space and optional catering to ensure everyone can have fun while still getting some work done. From team building activities to company retreats, we cater to all groups of this type and work to ensure your event is a success in every way," Blair Dupree, spokesperson for YouRaceLA, announces.
People may assume driving a race car is similar to operating a vehicle out on the open road. However, Carl Yarborough, a former NASCAR Winston Cup driver and owner, describes the experience as similar to dancing with a chainsaw. The vehicle operator must know when to let up on the entry, when to get back on the gas, and more. In addition, he or she must do so while combating the forces of nature. The head bends to one side, the arms get a workout, and the sweat rolling off the driver is incredible. These are only a few of the physical aspects of driving a stock car that people often don't think of when they imagine the life of a professional driver.
"The thrill of being behind the wheel more than makes up for the work that must go into operating the vehicle. Nevertheless, a person cannot simply get behind the wheel and take off. Furthermore, each type of vehicle is different. Visitors find they can select from stock cars, legends, midgets, and more. Our goal is to ensure every driver knows what to do when operating the vehicle of their choice to ensure a fun and safe experience for all," Dupree continues.
In addition to corporate events, YouRaceLA can accommodate other groups. Host a bachelor party at the track or bring family members together at a reunion for a day of fun at the facility. These are only two of the many groups that can host an event at the site. Photos and video of the ride can be purchased also to commemorate the experience.
"Be sure to check out the many grand opening specials. Thanks to the low cost of the different experiences, you could find you wish to bring multiple groups to the facility. From a ride in the passenger seat with an experienced driver to a full race car driving experience behind the wheel that mimics an actual stock car race, there is something for everyone at YouRaceLA. Visit our site today to learn more," Dupree states.
About YouRaceLA:
YouRaceLA is an on-site facility for stock car race fans and thrill-seekers alike, located just minutes from Los Angeles at the renowned Irwindale Speedway: the 'Crown Jewel' of short track racing! Come Drive a Stock Car at SPEED!
Contact Info:
Name: Blair Dupree
Email: blair@youracela.com
Organization: YouRaceLA
Address: 500 Speedway Drive, Irwindale, CA 91706
Phone: 626-358-7432
Source URL: https://marketersmedia.com/youracela-announces-the-grand-opening-of-their-new-facility-in-irwindale/392238
For more information, please visit https://youracela.com/
Source: MarketersMedia
Release ID: 392238
Go Top