Adodo Consultancy Now Providing Online Marketing And Strategy Services To Small Businesses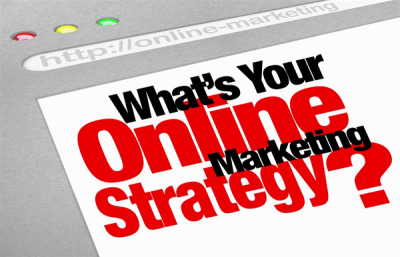 June 30, 2015 – –
Tim Glynn, spokesperson for Adodo Consultancy Services Limited, has announced that their company is now providing specialized services to small businesses to help them develop an effective online marketing strategy. He added that online marketing cannot be handled by one person alone, at least not to get the best results, which is crucial for any business that is looking to keep one step ahead of their competitors.
Adodo Consultancy Services Limited said that one of the most common mistakes many small online businesses make is trying to handle all of their online marketing efforts by themselves. The main reason they take on this task is because it looks like the most affordable way. The problem with this is that they see online marketing as one entity, not realizing that there are many factors that need to be considered to be effective at creating the right marketing strategy. Without the right expertise and manpower, small businesses will always be fighting a losing battle when trying to implement a decent online marketing campaign, says the company.
Tim Glynn makes the following statement: "Most people that are new to the online world of marketing think that they just need to apply a bit of search engine optimization, which involves some link building, a few keywords sprinkled in the content, and everything will be fine. When these businesses begin to realize that their rankings haven't budged, or are still nowhere to be seen in the listings of the major search engines, they quickly get frustrated. What they don't realize is that there are so many factors to consider with online marketing, because even if they are to rank well, it doesn't necessarily mean that their prospects are going to automatically buy from them."
Tim adds that a lot of energy is wasted on areas that these businesses don't have any experience or knowledge in, which could've been used in other areas of their business. By getting outside help to manage their online marketing strategy, a business will have far more success with their campaigns because they will be using professionals who know what they are doing to consider all of these factors and implement the necessary steps to launch effective marketing campaigns.
Adodo Consultancy Services Limited specializes in helping small to midsize businesses implement the right marketing strategy so that they can stand out from the crowd. When a client signs on, the company will look into every possible avenue, such as SEO, social media, PPC, reputation marketing, online marketing budget, and many other areas to help their clients' businesses stand out and succeed.
Tim Glynn said that businesses should see their company as "your online partner". For those who would like more information on Adodo Consultancy Services Limited and their Online Marketing Strategy service, they are encouraged to visit the company on their website. Here, interested parties will be able to get full details on other services provided by the company as well, and if they have further questions, can contact them by email or telephone. Adodo Consultancy Services Limited also has a Facebook page, which can be found at the following URL: https://www.facebook.com/askadodo
###
Contact Adodo Consultancy Services Limited:
Tim Glynn
+441159701471
solutions@adodo.co.uk
26 Cropwell Road
Radcliffe-on-Trent
Nottingham
United Kingdom
NG12 2FS
ReleaseID: 60002022
Go Top