Adodo Offers New Services Emphasizing The Importance of Reputation Marketing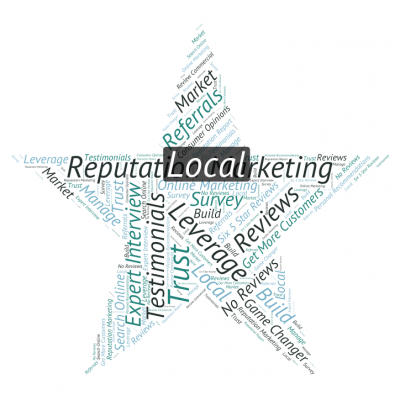 June 30, 2015 – –
Tim Glynn, spokesperson for Adodo Consultancy Services Limited, has announced that they are now providing Reputation Marketing Services to small and medium sized businesses. He added that failing to understand the importance of reputation marketing can be detrimental to a business's success, because with the Internet making it easy for people to leave feedback, a company's reputation can soar or plunder very quickly.
Through proper management, businesses are able to keep track of online reviews and customer surveys. This will allow a company to keep track of how they are performing, and if any negative reviews pop up, they are able to quickly resolve the problem with the customer in order to help maintain a good reputation online. Tim Glynn said that the majority of shoppers will now first seek the opinions of other customers before making a final purchasing decision. The opinions of others, regardless of how good a company's sales pitch, is what really makes or breaks a deal. The worst part is that negative reviews can spread very quickly, and this makes it difficult for a company to dig themselves out of this hole.
As far back as 2012 a study verified the importance of reputation management. Upon researching restaurant ratings on Yelp, the study found that from a scale of 1 to 5, as little as a half-star increased rating could give a restaurant a 19% higher likelihood that all the seats will be full during peak times. "Technology changes nothing, the successful principles and strategies of today were around a hundred years ago, but technology does improve most things", said Tim Glynn.
Adodo Consultancy Services Limited provides various marketing services to their clients, with one of them focusing on Reputation Marketing Strategy. The company is able to offer their clients various tactics to create the right strategy for a business's unique situation, and on a monthly basis, reports will be sent over to the client showing them which platforms need attention. Adodo Consultancy Services stated that there reputation marketing strategy involves many factors such as managing what people say about a company online, building reputation, marketing five-star reputations, developing strategies to project a company's authority within their local market, focusing on feedback and creating interaction with customers, and syndication of the reviews to all major social sites, both in video and text.
Claire Bicknell, Catena Network wrote the following testimonial on Adodo Consultancy Services's website: "Tim and the team at Adodo are so innovative in their suggestions to help me stand out in the market place. They really understand my business and I know that they are a key part of my team. I have no hesitation in recommending them!"
For those who would like more information on Adodo Consultancy Services Limited, please visit their website, which can be found at the following URL: http://adodo.co.uk/4rs-strategic-growth/ Here, interested parties will also be able to get details on other services that the company provides, and there is a dedicated FAQs section as well. The company also has a Facebook page, which can be found at the following URL: https://www.facebook.com/askadodo
###
Contact Adodo Consultancy Services Limited:
Tim Glynn
+441159701471
solutions@adodo.co.uk
26 Cropwell Road
Radcliffe-on-Trent
Nottingham
United Kingdom
NG12 2FS
ReleaseID: 60002013
Go Top