Barbados Dentist Invisalign Clear Orthodontic Braces Alternative Video Launched
Dr Golding's Dental Office have launched a new video showing Invisalign clear braces as an alternative to traditional braces. The video explains how Invisalign can help with a range of oral health issues, like crooked and misaligned teeth.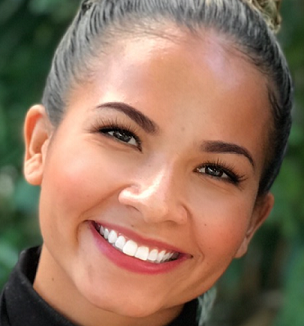 Bridgetown, Barbados – August 31, 2019 /NewsNetwork/ —
Dr Golding's Dental Office in Saint Michael, Barbados, have launched a new video showcasing their new alternative brace solutions offered to local patients. The new launched Invisalign clear brace service is a good alternative for those who don't like the idea of traditional braces.
For more information please visit the website here: https://www.drgoldingdental.com/breathhealer/2019/2/15/invisalign
The newly released video highlights that crooked, misaligned and crowded teeth can all be treated using Invisalign at Dr Golding's Dental Office in Barbados. Patients who have these issues are encouraged to get in touch.
Crowded teeth can make oral care hard and cause plaque, tartar and harmful bacteria to build up. This in turn can lead to tooth decay and gum disease, so it's important to get the issues corrected.
The new video also explains how Invisalign can offer a comfortable solution for underbites. An underbite can make it hard to chew properly and speak clearly, while also causing the teeth to wear down more quickly.
Using Invisalign, the team at Dr Golding's Dental can correct problems like this in months without the need for additional dietary restrictions.
Another problem that can be fixed with Invisalign is having a cross bite. Cross bites can make teeth wear down or chip, leading to receding gums or other damage. In turn this can lead to painful gum problems or even bone loss.
Finally the newly released video explains Invisalign braces are also designed to help with gap teeth. Gap teeth can create pockets between the teeth and gums where food can get stuck. This can cause sore gums and even lead to gum disease.
When patients have gap teeth, crooked teeth, or misaligned teeth, it can have a negative effect on their confidence. This might leave them afraid to show their smile.
Additionally, people often feel that traditional braces bring negative attention. This is where Invisalign braces can help.
The dentist states: "Invisalign technology has been present since 1999 and since then has proven an attractive alternative to traditional metal braces. This technology leads the field of less visible orthodontic treatments and has helped over five million people."
Those wishing to find out more can visit their website on the link provided above. The newly released video can be viewed at: https://youtu.be/cnyx3L0YM18
Contact Info:
Name: Dr Derek Golding
Email: Send Email
Organization: Dr Golding's Dental Office
Address: 5 Stafford House Garrison Rd The Garrison, Bridgetown, Saint Michael, Barbados
Phone: +1-246-228-2201
Website: https://www.drgoldingdental.com/
Source: NewsNetwork
Release ID: 88913611
Go Top