BigBurger TV takes seamless, streamlined live TV experience to the next level
BigBurger TV leads the charge in providing innovative IPTV (Internet Protocol Television) services that allow users to watch their favorite shows, movies, and sports game with over 100 reliable servers.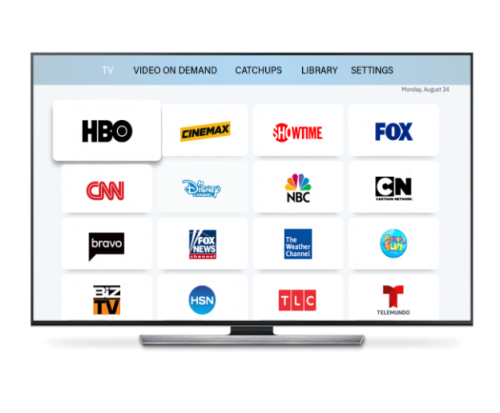 September 14, 2021 —
BigBurger TV has beefed up efforts to cut the cord and enable users to watch their favorite channels online with more than 100 reliable servers.
"The thing is, watching favorite channels online has cost a fortune for decades, and that's where BigBurger TV comes into the picture. Our IPTV streaming services allow users to stream every movie, every sports game, and every TV show for less than the price of a burger," a representative of the company said in a statement.
Users only need a stable internet connection to watch their favorite shows through IPTV streaming.
"BigBurger TV brings a subscription service that aims to redefine industry standards and usher the new age of home entertainment," the representative adds.
BigBurger TV supports MAG, Android, iOS, XBMC/KODI, Enigma, PC, Smart TV, and more. The company assures its IPTV service is compatible with all streaming devices.
The company also offers a Reseller Program, where users can become BigBurger resellers and make their customers enjoy a high-quality IPTV service.
Users can choose between the 1 Month Adult Service Plan or the 1 Month No Adult Plan, where they get one month of service and two connections for only $10. Both plans offer more than 12,000 channels, 99.99% uptime, and solid catchup. They support an EPG guide to give users access to the TV schedule.
Users can sign up now to get their free trial to 1000s of channels and movies. They get to enjoy a 24-hour free trial of the complete services offered by BigBurger TV without any restrictions. The BigBurger TV team provides customer support 24/7.
Those who want to learn more about BigBurger TV's services and subscription plans may visit the website to learn more. Those who wish to join the reseller program may send an email to get started.
Contact Info:
Name: Elliot Long
Email: Send Email
Organization: BigBurger TV
Address: Canada
Website: https://bigburger.tv/
Release ID: 89045534
Go Top