Bisdesk Reports – Flex Space Coworking Is Taking Over Office Space Rentals
Bisdesk is one of the largest aggregators of flex space operators based in the United Arab Emirates. The brand's research indicates that flexible space coworking trends will dominate office space rentals in 2022.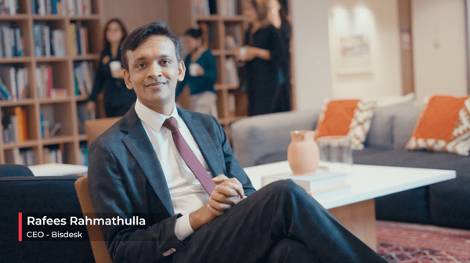 United Arab Emirates – January 31, 2022 —
The rise of entrepreneurs in recent years did not diminish the fact that collaborative models have dominated most, if not all, industries. With the Covid-19 pandemic emerging globally, lockdowns and work-from-home trends have financially ravaged thousands of businesses.
The remote working model has, however, kept many firms afloat. Because of its massive global success, brands across the United Arab Emirates diligently prepare for a transition towards flex workspaces.
Bisdesk is a revolutionary digital marketplace that offers actionable solutions for business owners searching for flex space options. The brand's CEO Rafees Rahmathulla imparts:
"Bisdesk data shows an increase in corporate take up of coworking products. Flexspace future is wide open," said Rafees.
With the introduction of several vaccines and prevention practices, movement restrictions are becoming looser, and brands are starting to rethink their workspace options. Small crowded offices are no longer viable, while an enormous flat for a dozen employees is not sustainable. Flexible office space became the number one choice for both big enterprises and SMEs:
"Bisdesk's studies indicate that growth within the UAE market's flex space sector will be underpinned by the easing of visa restrictions, which allows easier and lower company formation costs for startups. Greater demand for flexible space is expected as the regional economies open up, which will only further entrench project-led business practices and thus corporates' desire for more flexible space across the region."
The hybrid benefits of flex space outweigh their potential drawbacks. Bisdesk is committed to educating its customers and clients about the potential advantages flexible workspace offers and finding the right solution for each client.
More information about Bisdesk and the brand's flex space listing is available on the company's official website.
Contact Info:
Name: Rafees Rahmathulla
Email: Send Email
Organization: Bisdesk
Address: United Arab Emirates
Website: https://www.bisdesk.com
Release ID: 89062169
Go Top