Business Consultant Imran Md Ali To Offer Growth Hacking Seminars Based On Own Successes
Imran Md Ali is a business consultant who took his own consultancy business to the success it is today. And now he is sharing how he did it in a new series of seminars on growth hacking.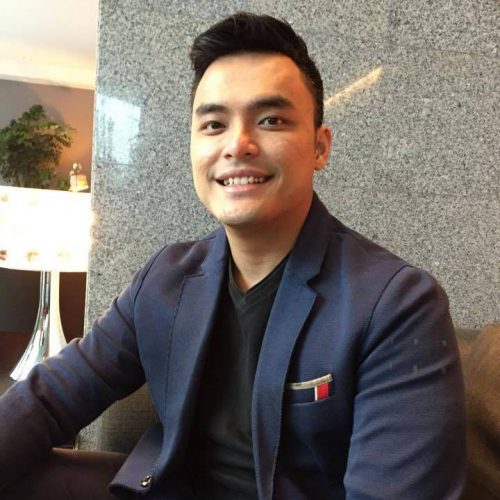 Singapore – July 30, 2016 /MarketersMedia/ —
Imran Md Ali was chosen as Singapore's representative in the recent Global Entrepreneurship Summit's satellite events, called JUNS, to share his experience on how he leveraged technology to breed new businesses and run them on autopilot. For many, this is the ultimate dream, and that dream is now being put within reach of more people than ever. After three years as a successful start-up consultant, Imran Md Ali is now offering a series of seminars to disseminate his knowledge to more people than ever before.
The seminars will draw on his own experience, creating businesses like the Contemporary Artisans Gallery, which supplies hotels with art to the tune of a five-figure monthly revenue, Saga Coaching, which supplies sports coaching to MOE schools, and Education Profit Systems, a business consultancy for private school marketing, all set up and made profitable within 2 months.
The seminars will be based on his two books, The 10 Step Marketing Formula, and also Breakthrough Business Strategies, both of which are available on Amazon.com. The focus will be in growth hacking – how to set up and automate a business in the least possible time, with the best possible results.
A naturally gifted speaker, Imran has given talks at United Nations Headquarters in New York as well as at Mindvalley's Headquarters. The seminars promise to be invaluable for entrepreneurs, businesses and those looking to develop their personal brand.
A spokesperson for Imran Md Ali explained, "The seminars are now available to all manner of institutions, who can book Imran Md Ali to speak at their conferences, events, educational courses or private organisations. Individuals can also organise independent events with their own guest list. These seminars promise to unlock the keys to explosive growth, and will cover starting a business from scratch, social media marketing, positioning and branding, and face to face deal closing."
About Imran Md Ali: Imran Md Ali is a serial entrepreneur, owner of the Contemporary Artisans Gallery, Saga Coaching Singapore, and Education Profit Systems. His work as a master of the start-up has seen him coach hundreds of business clients to achieve explosive growth an overnight success. He is now offering this knowledge in the form of business education, offering seminars on growth hacking.
For more information, please visit http://imranmdali.net/
Contact Info:
Name: ADINC
Email: djcohon@gmail.com
Organization: Amusement Digest
Source: http://marketersmedia.com/business-consultant-imran-md-ali-to-offer-growth-hacking-seminars-based-on-own-successes/125814
Release ID: 125814
Go Top