Coastal Drone launches The "Coastal Drone" Canadian Youth Drone Certification Grant
Coastal Drone is launching The "Coastal Drone" Youth Drome Certification Grant for high school and post-secondary students to receive free certification and training.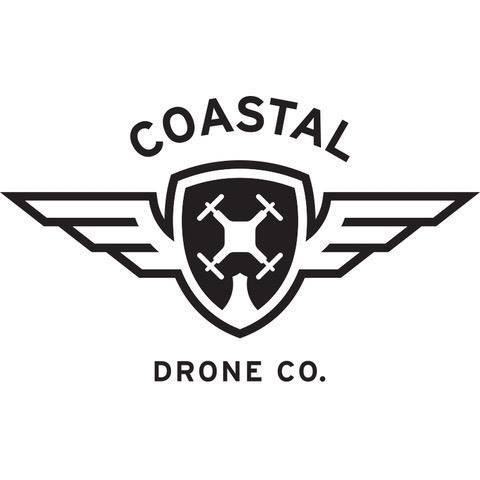 October 31, 2020 / / —
Vancouver (10/24/2020) Coastal Drone Co, a part of the Westlund Group of Companies, has launched a grant for current high school and post-secondary students to receive free drone certification and professional training.
On June 1st, 2019 Transport Canada enacted new regulations for flying drones in Canada requiring all pilots of drones weighing over 250g to acquire a pilot certificate. Coastal Drone has become one of Canada's leaders in the drone education space training thousands of registered students in less than 2 years to pass their Transport Canada drone pilot certification requirements. The company was founded by Kate Klassen, Alec Wilson, Adam Besse and Vancouver entrepreneur Andrew Westlund in 2016. The company originally was founded to service the growing demand for professional drone consulting but transitioned to also include online training as its primary service offering.
"We are immersed in the drone community and sector by being one of Canada's leading drone training educators, just as predicted, the technology is becoming integrated into sectors and quickly creating new types of career paths. Drone pilots are starting to be taken just as seriously as pilots in other areas of aviation" said Alec Wilson, Coastal Drone's President.
He continued, "The exams by Transport Canada to become a certified, and legal pilot in Canada is not to be taken lightly. It has complex requirements and rightfully so, being a drone pilot comes with responsibilities, but it is also creating career opportunities like never before. The innovation we are seeing with drones not only in Canada but North America is incredible." "We are really looking forward to connecting with Canada's future pilots through the grant's application process as well."
Coastal Drone's online courses for both the Basic and Advanced certifications, as well as professional verticals, prepare students to write Transport Canada's online exams and also provide additional knowledge about piloting drones, shooting content and understanding the complexity of flying in busy airspaces. The grant's purpose is to assist a student who may be a drone enthusiast in taking their next step to certification and eventually joining the workforce.
"Giving back is a part of our culture at the Westlund Group, and especially at Coastal Drone." "We came up with the idea to essentially "gift" our training via a grant to a student as a way to not only give back to the community but also to create additional awareness for the sector,", said Leland Dieno, a partner at Coastal Drone and their Director of Digital Strategy.
About the Westlund Group of Companies and Coastal Drone Co
Andrew Westlund founded Apex Wireless, one of Canada's leading wireless dealers 20 years ago and grew the group of companies to 12. The diverse group also includes Sky Helicopters, Vinyl Labs, Agency Media, Your Workspace, Fluid Spa and Apex Managed It. Coastal Drone Co has become Canada's go-to source for drone regulation information with pilots Alec Wilson (Drone & Helicopter pilot) and Kate Klassen (Drone & Airplane Pilot) leading the team.
More information about Coastal Drone Co is available from press contact Leland Dieno, Partner and Director of Digital Strategy. To reach the company by phone, call (604) 928-4535 or email at info@coastaldrone.co. More information about the company is available via https://coastaldrone.co. Mail should be sent to 19951 80A AVE, Langley BC.
Contact Info:
Name: Leland Dieno
Email: Send Email
Organization: Coastal Drone Co
Address: 19951 80A AVE, Langley BC
Phone: (604) 928-4535
Website: https://coastaldrone.co
Source:
Release ID: 88983617
Go Top