Common Myths About Estate Planning Exposed By Elder Law & Probate Expert R. Sam Price – Redlands, CA
Leading Estate Planning Attorney R. Sam Price, founder of Price Law Firm, APC, reveals common mistakes and misconceptions around estate planning. For more information please visit https://pricelawfirm.com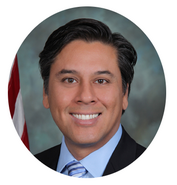 Redlands, CA, United States – September 30, 2021 /MM-REB/ —
California Elder Law Attorney Sam Price has spoken of the common mistakes and misconceptions revolving around estate planning.
For more information please visit https://pricelawfirm.com
The Redlands-based Price Law Firm, APC, founder asserted: "Estate planning, and more importantly, total Family Protection planning are some of the most important things you can do to ensure you and your loved ones are taken care of."
He said one widely held belief is that estate planning can sit on the backburner as many believe they are too young even to contemplate it.
Mr Price reacted: "The only constant in life is change. Things happen that are out of our control. But what we can control is planning for our loved ones in life and after we're gone."
He revealed the myth that family will manage your estate in the true sense of the word, without an estate plan, is probably one of the worst to believe.
"Where family and inherited money comes into play, it often proves more challenging. Estate planning puts in place legal structures to protect your assets and offer clear guidelines on how assets should be distributed. If you want to know how truly dysfunctional your family can be, die without a plan!"
Mr Price highlighted the need for those thinking about estate planning to consult a lawyer in that field rather than being tempted down the DIY route to save money.
"Estate planning doesn't boil down to appointing an executor for your will or trustee to manage a trust," he added. "The whole process takes into account several possible circumstances such as what would happen if your beneficiary were to become incapacitated or to pass away before they receive all of their share of your assets.
"Estate planning also brings into play retirement accounts and insurance policies that people often overlook. Both are part of your wealth portfolio and should be considered as part of the estate planning process. Improperly drawn beneficiary designations can have a disastrous effect."
He also exposed the myth that estate planning only applies to the rich and famous.
"Estate planning doesn't discriminate. It doesn't matter how much money is in your name or how widely known you are. It is there to make sure that what you do own is handled properly if you ever become incapacitated and is passed down to the person(s) of your choosing when the time comes."
Contact Info:
Name: Sam Price
Email: Send Email
Organization: Price Law Firm, APC
Address: 300 E State Street, #620 Redlands, CA 92373
Phone: 909-328-7000
Website: https://pricelawfirm.com
Source: MM-REB
Release ID: 89047372
Go Top