Coworking Melbourne Has A New Champion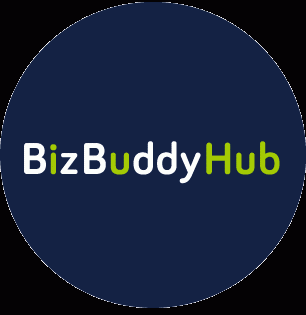 BizBuddyHub is a hosted community coworking space, starting in Melbourne, Australia, with a membership of local business people who pay a monthly fee to work and collaborate in a local setting. While based on social enterprise it is a self-sustaining model.
Melbourne, Australia – August 31, 2015 /PressCable/ —
It's no secret that living in Point Cook near Melbourne often means long commute times into the city, less time with the family, a lack of local employment, infrastructure and investment for business.
A solution to the issue is being sought by a group of locals and, by combining the concepts of coworking space and social enterprise, the BizBuddyHub – a locally-grown collaboration of business owners – was born.
Currently seeking a home in the local area where the mix of creatives/business gurus/number bods/consultants can work together, the BizBuddyHub has a core of associate members ready and waiting to create a coworking space.
"We have an innovative, creative population out here in Wyndham," said BizBuddyHub founder Sara Mitchell. "People who are pushing the envelope in their respective fields, taking on the big guys and kicking business goals. Imagine how much more they could achieve if they didn't lose hours each day commuting into the big smoke."
The group are looking to harness the collaborative power of a shared workspace, a quiet professional space to call home, and emulate the success of other groups such as Hub Australia and the Western BACE at Melton.
One of the BizBuddyHub champions, Tim Mahlberg, founder of the successful NAB Village at Docklands, is supporting the group because he believes that initiatives like BizBuddyHub represent the way that more of us will work in the future.
"We are seeing more and more people wanting to work closer to their communities, and avoid the long commutes to the city. With 97% of Australian businesses being small businesses (ABS 2015), we need to do more to support them to ensure they have the best chances of being successful."
"Coworking communities are a perfect way to do this" said Mahlberg, who is now studying a PhD on the Future of Work at the University of Sydney Business School. "We are also engaging Masters students here at the University to help BizBuddyHub in the design the space and business model, as it is a great learning experience for them too."
The group are negotiating with Victoria University for space at the East Werribee Campus and plan a pre-launch kick off on Friday 4th September to get the local associates, champions and key stakeholders ready to launch.
"We plan to launch the concept with a campaign of pop-up coworking sessions in the local area while we secure a permanent space," said Mrs Mitchell.
For more information about us, please visit http://BizBuddyHub.com.au
Contact Info:
Name: Sara Mitchell
Email: bizbuddyhub@gmail.com
Organization: BizBuddyHub
Phone: 0427 922 612
Release ID: 90236
Go Top