Dark Spot Corrector Hydroquinone Skin Serum with Vitamin C for Face & Melasma Treatment Praised as Skin Saver by Amazon Customer
Many Amazon shoppers now rely on Admire My Skin's dark spot corrector to treat dark spots, hyperpigmentation and melasma. This skin serum with vitamin C has already received over 26,000 reviews on Amazon.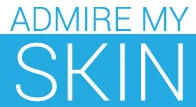 Palm Beach, FL, US – February 25, 2021 —
Admire My Skin continues to impress Amazon customers with the superior quality and performance of its skin serum with vitamin C. This product has helped many users fade dark spots, hyperpigmentation, and melasma, combining several active ingredients. Already reviewed by well over 26,000 users, many Amazon shoppers have recommended it as a skin saver. The product has been formulated with 2% hydroquinone, salicylic acid, azelaic acid, kojic acid, lactic acid and vitamin C.
More about the product can be found at https://www.amazon.com/dp/B01MXLF8TY.
Admire My Skin's hydroquinone serum's dark spot removal capabilities can be attributed to its top-class ingredients. A skin-bleaching agent, hydroquinone is capable of lightening the areas of darkened skin. Kojic acid restricts the production of melanin by preventing the formation of tyrosine. The skin-nourishing properties of salicylic acid, azelaic acid, lactic acid, and vitamin C are also clinically proven.
"Let me start by stating that I have an incredibly daunting autoimmune disease called hidradenitis suppurativa. It causes sebaceous cysts and tunneling in my skin, leaving terrible scarring, the worst affected area being my inner thighs as my chub rub only exacerbated the symptoms. I naturally have the palest of pale skin, and my inner thighs were as dark as they could get from the scarring. I tried everything and finally found this. I would take an evening shower before bed, dry off, and apply this liberally to the affected area, " said a delighted user. "After only two weeks, I noticed a drastic change in that area — the skin was lightening! I was beside myself. A month later, and I'm thrilled. Not completely back to my original skin color, but I'm so close! I'm ordering another bottle now. I only had one side effect, which was some sensitivity to the treated area, no burning, or anything. For 10 years, I have refused to wear shorts or bathing suits in front of anyone, and now I'm so relieved this can soon be one thing I no longer need to stress about. Can't recommend this product enough to my fellow H.S. sufferers."
"I am now almost three weeks into using this product, and I will definitely continue. Not only is it correcting my dark spots, but it is also healing some of my acne fast. I had a few breakouts on my skin, and unlike other products that irritated them and made them worse, this seems to dry them out and heal them overnight. So, if I get a blemish or two, I am not afraid to put this on over it," another reviewer stated.
Please visit the company's website or Amazon storefront to find out more about Admire My Skin's melasma treatment.
###
Facebook: https://www.facebook.com/AdmireMySkin/
Instagram: https://www.instagram.com/admiremyskin/
About Us: Admire My Skin is a skincare company founded by Amy and Craig Romero, a husband and wife team passionate about skincare and helping others achieve the best skin possible.
Admire My Skin products are designed to help minimize the appearance of premature skin aging, skin damage, hyperpigmentation, acne, and sun damage. They are exclusively available through our website and on Amazon.com.
Contact Info:
Name: Craig Romero
Email: Send Email
Organization: Digital Beauty Group LLC
Address: 340 Royal Poinciana Way, Palm Beach, FL, 33480, US
Phone: 310-775-1713
Website: https://www.admiremyskin.com/
Release ID: 88998850
Go Top