Drought Threatens Houston Home Foundations After They Were Drown By Harvey
Home Foundations in Houston and southeast Texas are facing a possible 1-2 punch of extreme moisture followed by extreme drought in a one year period. That results in extreme expansion and contraction of the clay soils.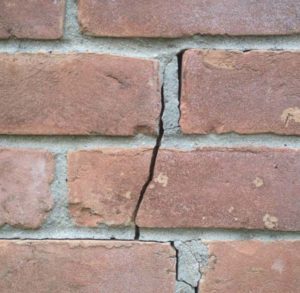 June 13, 2018 / / —
"This could not be a worse prediction for Houston area homeowners. Hurricane Harvey saturated the clay soils for weeks in August and September 2017. That causes extreme expansion of the clay soils under the rigid concrete slab foundations. The technical term is Upheaval," stated Martin Dawson, owner of Dawson Foundation Repair, "and now the weather service is predicting a major drought expanding into our area." Parts of Utah, Colorado, Arizona, and New Mexico have been experiencing "Extreme Drought" conditions for several weeks which have contributed to the wildfires currently plaguing those states.
The impact of Hurricane Harvey is still being felt by homeowners, even if water never entered their house. According to foundation repair companies and structural engineers the flood waters saturated the clay soils around and UNDER the concrete slab foundations. The water was present long enough for ALL of the clay soils under the foundation to become saturated. When clay soils become wet, or saturated, they swell in volume. Problems arise when these soils swell dramatically because concrete home foundations, and the plumbing pipes under the slab foundations, were not designed to flex with the massive swelling of the clay soils. And the swelling is not always uniform, as pointed out by the structural and geo-technical engineers. The results are cracked concrete slabs, broken sewer lines under the slab, cracks in walls, doors that stick, and more.
"The clay soils under Houston's home foundations have been gradually losing moisture over the past nine months. But if we have drought conditions in the next few months, or extreme drought, those clay soils will lose moisture more rapidly and it will not be uniform. The clay soils will shrink rapidly and dramatically and 'pull away' from the bottom of the slab foundation. The perimeter of the home foundation will be the area of greatest settlement. By itself a drought is very damaging to home foundations. But to have the clay soils extremely saturated and then followed by extreme drought or drying will result in damage to hundreds of thousands of homes," commented Mr. Dawson. Settlement is defined the process or situation where part of a home's foundation has moved BELOW its original elevation.
The Houston area and southeast Texas may avoid a drought in 2018. If so, area homeowners will be dodging a serious risk to their home foundations.
Company Name: Dawson Foundation Repair
Contact Name: Martin Dawson
City: HOUSTON
State: TX
Country: USA
Phone: (713) 668-2110
Email: info@dawsonfoundationrepair.com
Website URL: https://www.dawsonfoundationrepair.com/
Source URL: https://marketersmedia.com/drought-threatens-houston-home-foundations-after-they-were-drown-by-harvey/359839
Source:
Release ID: 359839
Go Top