Duoc Binh Dong – Traditional Medicine Products of Vietnamese People, for Vietnamese People
The website tells about its traditional medicine products in detail.
Vietnam – September 20, 2022 —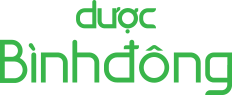 Traditional medicine is a term used to refer to the medical sector associated with East Asian countries, such as China, Vietnam, Japan, and Korea. Many methods of traditional medicine have been approved by the World Health Organization (WHO). This method has been used for thousands of years to prevent, diagnose, and treat diseases to keep a person's spiritual, energy, mental, and physical health balanced. Traditional medicine includes acupuncture, diet, herbal therapy, meditation, physical exercise, and massage.
Traditional medicine has advantages and disadvantages compared to widely used Western medicine. Users can consider the characteristics of 2 types to choose from.
Livers and kidneys are the two main organs that actively filter blood and eliminate toxins during drug interactions. Therefore, patients who use a large amount of western medicine for a long time will cause the drug to stagnate in the livers and the kidneys, causing damage to the detoxification system and reducing the ability to detoxify. The herbs used in traditional medicine are from natural roots, with almost no toxicity and few side effects, so there are more beneficial than western medicines. However, there is still a limitation that traditional medicine does not have a strong and fast effect, taking a lot of time to penetrate and treat, creating resistance to human health.
Duoc Binh Dong is one of the first companies in traditional medicine using herbal therapy in Vietnam. The main ingredients in the products of Duoc Binh Dong are Artichoke, Licorice, Angelica Sinensis, Poria Cocos Wolf are herbal medicines, easily absorbed into the body and easy to find.
Duoc Binh Dong was formerly the production base of Binh Dong Traditional Medicine. Duoc Binh Dong was established in 1950, with over 70 years of research and development, Duoc Binh Dong aims at a core value of creating good herbal products to take care of Vietnamese families' health. In 2017, Duoc Binh Dong was awarded "Products for public health", a prestigious award in the health food industry, honoring quality, and safe products. This award also aims to praise businesses that comply with the right criteria and contribute to helping consumers "correctly understand and correctly use". Duoc Binh Dong constantly improves to create product lines suitable for consumers' health. The formulas are researched with modern technology to manufacture products that are close to today's life but keep the identity of Vietnamese medicine.
Products of Duoc Binh Dong are used to treat diseases related to the lungs, livers, kidneys, stomachs, and bones. Catering to a wide range of customers such as children, adults, the elderly, and menstrual regulation products specifically for women. Each Binh Dong product provides detailed ingredients, drug usage and warning statements.
Duoc Binh Dong's website provides medical news and health care information about the use of herbs commonly used to make Binh Dong medicines. The website also posts tips to ensure health, signs of common diseases such as cancer, high blood pressure, and strokes, important information about the impact of Covid-19 and its effects. Customers can ask online with Binh Dong on the website to get answers to their actual questions and get health advice.
In order to assure safe and quality products, customers can buy directly at the website. In addition, customers can comment on the product and read the actual reviews of customers who have used the product.
Duoc Binh Dong is the leading company in traditional medicine products in Vietnam. The main products are nourishing the lungs, detoxifying the livers, and regulating menstruation with absolute quality evaluated by the company's customers.
For more details about Duoc Binh Dong's specific products and price list, click on the following website: https://www.binhdong.vn
About the company: Duoc Binh Dong is a traditional medicine company that uses herbal therapy. The company's core value is to prioritize customers' health.
Contact Detail:
Facebook: https://www.facebook.com/binhdong.vn/
Youtube: https://www.youtube.com/channel/UC0i7y1IMvqDdMXASKyPCi8g/
About Us: /UPTOPZ/
Contact Info:
Name: Duoc Binh Dong
Email: Send Email
Organization: Duoc Binh Dong
Address: 43/9 Me Coc Street, Ward 15, District 8, Ho Chi Minh City
Phone: (+84) 2866 800 500
Website: https://www.binhdong.vn/
Release ID: 89081849
If you detect any issues, problems, or errors in this press release content, kindly contact error@releasecontact.com to notify us. We will respond and rectify the situation in the next 8 hours.
Go Top