Estate Planning Lawyer Sam Price Reveals Why Some Attorneys May Not Be Right For Probate Cases – Redlands, CA
Top estate planning lawyer R. Sam Price, founding partner at the Price Law Firm, APC in Redlands, CA, points out that not all attorneys are as experienced when it comes to dealing with probate court. For more information please visit https://pricelawfirm.com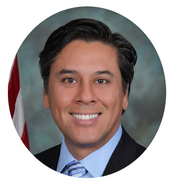 Redlands, CA, United States – November 30, 2020 /MM-REB/ —
In a recent interview, top estate planning lawyer R. Sam Price, founding partner at the Price Law Firm, APC in Redlands, CA, pointed out that not all probate attorneys are the same.
For more information please visit https://pricelawfirm.com
When asked for a comment, he said, "Anyone who is licensed to practice law in the relevant state can act as your legal representative during the probate process. However, it's important to choose someone who knows the specifics about probate."
Mr Price alluded to the fact that probate attorneys are particularly skilled in dealing with issues that arise with trust administration and taxes after someone has passed. Here are some questions to ask when choosing probate lawyers.
According to Mr Price, when selecting a probate attorney, it's always good practice to ask a potential attorney about their specific area of expertise.
"The rule of thumb here is to choose an attorney who specializes in estate planning, trust, and probate law . You'll want to know that they have experience in these areas and that this is where they dedicate most of their time. Then, at least you can have peace of mind that you'll have competent legal help to navigate you through the complicated probate process," he said.
Mr Price was quick to add that it's also important to ask about the timeframe to resolve a probate case.
When asked to elaborate, he said, "There's no question that probate can be both costly and lengthy. A competent probate attorney should be able to get you a decent timeframe of how long your case should take after looking over your estate. If an attorney is vague and cannot provide an answer, then be wary that they might try to drag it out to overcharge you."
Following this, asking a probate lawyer how they assess their fees is also helpful in the selection process.
"It's important to be upfront and direct about fees to ensure that you won't be surprised at a later date. You should ask if a lawyer charges a flat fee or by the hour. If they charge a flat fee, make sure to ask whether or not there's the possibility of other fees tacked on. If their fee is billed hourly, you can ask them how long they might spend on your case," he said.
Mr Price added that some probate cases require the lawyer fees be paid as a percentage of the total assets of the estate, potentially resulting in high costs.
"Another key point to get out of the way when looking for probate attorneys is communication. Ask how long it'll take for you to get in touch with someone at that law firm should you have questions about a particular issue. Some offices might leave your questions unanswered for days while others could get back to you in a timely manner," he added.
Source: http://RecommendedExperts.biz
Contact Info:
Name: Sam Price
Email: Send Email
Organization: Price Law Firm, APC
Address: 300 E State Street, #620 Redlands, CA 92373
Phone: (909) 475-8800
Website: https://pricelawfirm.com
Source: MM-REB
Release ID: 88986057
Go Top