Facial Sanctuary Opens in San Clemente
The new facility brings world-class beauty treatments to users in Orange County.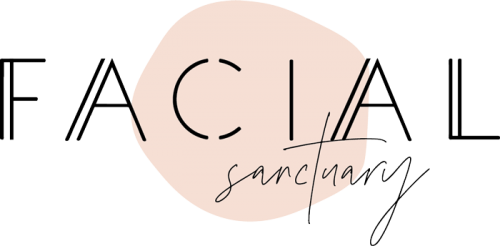 August 28, 2021 / / —
N. El Camino Real, in San Clemente now has a new spa that's open for immediate bookings to help Californians rediscover the joys of youthful-looking skin in a non-invasive manner.
Personalized Facial Treatments
Facial Sanctuary is a facial spa offering a range of procedures including facials and hydrafcials that are fully customized to meet the individual requirements of the visitor. Its hydrafical packages include a choice of Diamond, Platinum, or Signature treatments. This allows users to leave the spa feeling fresh and energized by having gained a service that unlocks the best results for their skin type and condition.
The company's experienced and licensed estheticians work exclusively with premium-grade materials and equipment, such as 15% Glycolic-Salicylic Peels while also using LED light therapies and other advanced methods to deliver an ultra-modern approach. Whether it's a relaxed vibe or invigorating cleanse, the Facial Sanctuary can deliver.
In addition to a wide range of modern facials and hydrafacials, the spa offers a stylish setting for Californians to feel relaxed before and during treatments. The light color schemes, plant life around the entrance, and use of natural materials match the calming and natural vibes. A somewhat spiritual experience is provided.
The estheticians work to enhance a person's natural beauty through non-invasive treatments. A range of homecare products is additionally available to complete aftercare services that prolong the effect and encourage improved skincare. These can be purchased as one-off items or on a continuous cycle.
Memberships For Ongoing Skincare
Facial Sanctuary prides itself on delivering lasting results for men and women in San Clemente and the surrounding areas of Orange County. In addition to scheduling one-off appointments, the company runs a membership scheme offering 10% off on all treatments.
Members can take advantage of discounts on add-ons and enhancements while a seasonal treatment during their birthday month is also offered. Facial Sanctuary members can also gain priority bookings.
Non-invasive treatments allow visitors at the San Clemente-based facial spa to see quick results without downtime. The company promotes itself for offering suitable solutions for daily beauty care and for special occasions alike. As well as being tailored to the individual's needs, treatments are aligned to the challenges facing California and the west coast climate.
About Facial Sanctuary
Launched in the summer of 2021 by highly experienced esthetician Tracy Alcantara, Facial Sanctuary is a San Clemente-based spa focused specifically on rejuvenating facial treatments for men and women. The company is fully licensed, certified and uses professional grade facial equipment to deliver exceptional services by providing the healthiest and most effective skincare products and procedures. Booking can be made online, via phone, or at the spa itself.
More information is available at https://facialsanctuary.com/. Alternatively, Facial Sanctuary's press contact Tracy Alcantara can be reached at (949) 943-7920 or info@facialsanctuary.com. Postal queries can be addressed to 1509 N El Camino Real, San Clemente, CA 92672.
Contact Info:
Name: Tracy Alcantara
Email: Send Email
Organization: Facial Sanctuary
Address: 1509 N El Camino Real, San Clemente, CA 92672
Phone: (949) 943-7920
Website: https://facialsanctuary.com/
Source:
Release ID: 89043513
Go Top