Farmington Video Marketing Drone Footage & Digital Engagement Service Launched
A Farmington based video marketing company, Garcia Brothers Marketing, has announced the acquisition of an FAA licensed drone pilot. This can help businesses in the local area to produce high quality videos showing off their products.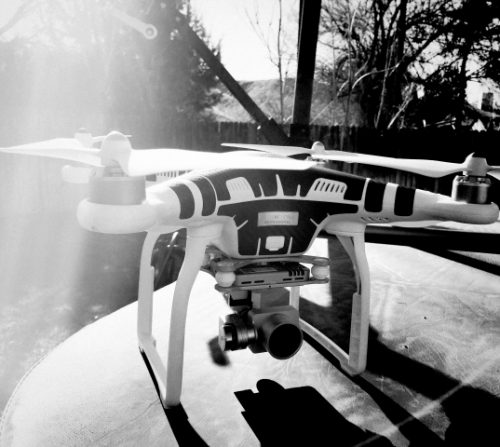 Farmington, United States – March 31, 2017 /PressCable/ —
Garcia Brothers Marketing, the Farmington based digital marketing specialists, have announced the acquisition of a full licensed drone pilot for high quality aerial footage of scenery, businesses and their products and services. This means that companies can get in touch to produce cutting edge visuals for their business, enhancing their web presence and making their site more appealing to visitors.
More information can be found at: http://garciabrothersmarketing.com.
Video has become the most in demand form of media and the most heavily consumed online in today's market, because it is easy for people to digest, and social networking sites encourage sharing to friends and family.
Research shows that YouTube has an active userbase of over one billion people, with hundreds of millions of videos watched every day, underscoring how vital it is for businesses to harness the power of the medium in today's age.
Videos can be easily shared across Facebook, Twitter and Instagram, which helps businesses to increase their customer base and improve brand awareness, regardless of their niche. In addition to this, videos increase user engagement on a site, helping visitors to stick around for longer.
Businesses which use video are seen as more trusting, which helps them to turn their visitors into paying customers and can also help with customer retention.
But in order to achieve this, it's important to make high quality videos to begin with, and this is where Garcia Brothers Marketing can help, through providing tailored services for any business.
Drone footage looks especially impressive, and is normally reserved for movies and big budget TV. Using drones without a registered and trained pilot can result in large fines, so for businesses to achieve the best effects with drone footage, it is imperative to hire a company who can provide trained experts.
Garcia Brothers is one of the only companies with a licensed drone pilot in the Farmington area, so businesses can get in touch to help their products stand out in the most effective way.
Full details are provided on the URL above, and interested parties can get in touch using the contact details provided on site.
Contact Info:
Name: Brent Garcia
Email: brent@garciabrothersmarketing.com
Organization: Garcia Brothers Marketing Co.
Address: P.O. Box 1163, Farmington, NM 87499, United States
Phone: +1-505-801-7515
For more information, please visit http://www.garciabrothersmarketing.com
Source: PressCable
Release ID: 182429
Go Top