Foot Peel Mask Exfoliator & Dry Feet Treatment with Botanicals Effective, Says Brand
Noted skincare brand Soft Touch recently discussed the effectiveness of botanicals in its foot peel treatment for dry feet. The company's tea tree foot peel mask removes dead and dry skin and repairs cracked heels and calluses.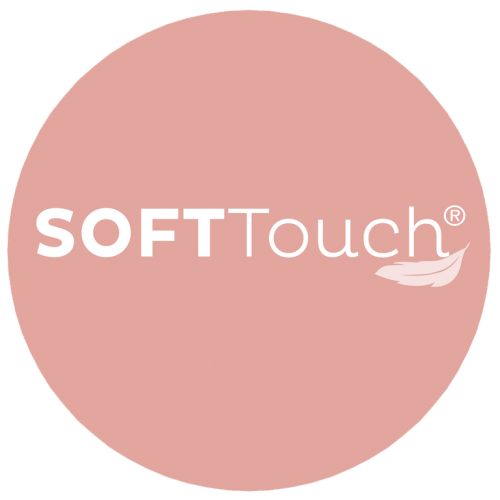 Hickory, NC, USA – December 31, 2020 —
Soft Touch is happy to share details of its tea tree foot peel mask, a top-rated foot exfoliation treatment. The skincare brand believes in the power of botanicals as an effective foot peel treatment for dry feet. The company has recently mentioned that a combination of pure botanical acids could rid feet of rough heels and stubborn calluses.
To find out more about the Soft Touch foot exfoliator, please visit https://www.amazon.com/dp/B08JX7VT2N.
Cracked heels can result from any number of reasons. Shoes that don't fit quite right, microbial infection of calluses, excessive standing or even a nutrient deficiency are all possible culprits. Regardless of the cause, these fissures in the epidermis are often unsightly and painful to bear.
To treat these issues, Soft Touch formulated its foot mask with effective, natural ingredients. "The ingredients are not just safe, but also a powerful treatment to exfoliate and soften dry, rough, dead skin, revealing fresh, healthy, soft feet," says a spokesperson from the brand. "Using the Soft Touch Foot Peel Mask is very simple and easy. Feet usually peel in a week or two after use, giving real satisfaction."
Users can apply the foot exfoliator mask easily by following these steps provided by the company:
Wear for 60 minutes
Remove booties and wash feet
Soak feet daily for 10 minutes
Soft Touch advises that its application to cracked heels can deliver positive results quickly. Castor oil is another remedy for cracked heels; this natural moisturizer contains omega fatty acids that help provide extra hydration.
Already a highly appreciated product in the skincare market, the Soft Touch tea tree foot peel mask has been strongly recommended by several Amazon shoppers. Amazon recently recognized it as an "Amazon's Choice" product.
"I got this for my husband. He soaked for 45 minutes and started peeling less than a week later, and his feet look/feel so much better! It really helped," an impressed buyer mentioned in her review.
To find out more about the dry feet treatment from Soft Touch, please visit the company's official website or Amazon storefront.
###
Instagram: https://www.instagram.com/softtouchfootcare/
Youtube: https://www.youtube.com/channel/UC08scoLJZy7dLIBE7fuvEVA
About Us: Soft Touch is led by Tim and Lynsey Frey. This amazing foot exfoliating product had its beginning in 2014 in the small town of Hickory, N.C. Lynsey, a licensed skincare professional, was on the lookout for the latest developments in skincare treatments. She discovered that a combination of pure botanical acids could create a product unmatched in ridding feet of rough heels and stubborn calluses. Our foot peel mask is a product that leaves your feet feeling baby soft without the hassle of useless tools or expensive trips to the spa.
Contact Info:
Email: Send Email
Organization: Brio Products
Address: PO Box 6372, Hickory, NC, 28658, USA
Phone: 828-493-9015
Website: https://www.softtouchfootcare.com
Release ID: 88991986
Go Top