Global Beef Market is Expected Annual Growth of 2% over the Forecasted year 2020 | Hexa Research
Beef is a culinary name for meat obtained from bovine animals including cows and buffalos. It is one of the world largest consumed meat forms and is only second to pork in terms of volume consumption.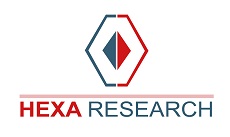 Felton, United States – June 30, 2016 /MarketersMedia/ —
Industry Insights – Global beef market is characterized by a significant supply-demand gap due to limited production as a result of political and environmental influences. Increased awareness of protein requirements sufficed by beef consumption is expected to be a key market driver. Food safety issues including pathogens and chemical residue detection in other meat forms such as pork and poultry has resulted in increased beef consumption. Increasing demand in emerging markets such as Argentina, Brazil, and China has been responsible for the upward movement of the beef market over the last five years. These markets cumulatively account for over 60% of the global production and are projected to grow at 2% annually over the forecast period.
Browse Detail Report with TOC @
http://www.hexaresearch.com/research-report/beef-industry/
Grade Insights
Kosher beef is predominantly consumed by the Jewish population worldwide. North America, Europe and Israel, which cumulatively account for over 80% of global Jewish population, are traditional hubs for kosher beef consumption. North American consumers prefer kosher products owing to advantages such as better quality, food safety, and gastronomy. Halal beef is primarily consumed by the global Islamic population, as consumption of other forms is prohibited as per religious laws.
Product Insights
Ground beef, which accounted for 43.9% of the global consumption, was the largest consumed product in 2013. However, increased customer inclination towards steak consumption is expected to hamper the ground beef market demand over the forecast period. Steaks are rapidly gaining popularity in North America owing to their enhanced taste, high protein and fat & vitamin content. In the U.S., steaks are generally obtained from Choice or Prime grade due to enhanced meat quality. Consumption of steaks has significantly increased in China, on account of growing emphasis towards better quality meat.
Request a Sample Copy of "Global Beef Market" report @
http://www.hexaresearch.com/sample/70
Regional Insights
Argentina, Brazil, Africa, and Middle East were the largest regional markets in terms of consumption. These regions are expected to witness strong growth on both, domestic consumption and export grounds, which may result in firm cattle prices over the forecast period. Continued depreciation of the U.S. dollar is expected to drive Brazilian exports. Lower production in North America may result in significant price rises in developed markets. The Mexican market is expected to be hit by jaded demand and high prices.
Australia, Pakistan, China, Japan, and India comprise the key markets in Asia Pacific. China is one of the world's largest markets on account of improved lifestyle, as a consequence of considerable rise in disposable income. The consumption in China exceeded 7,300 kilo tons in 2013, with imports of more than 900 kilo tons. The Indian beef market which ranks fifth on the global scale, is expected to record additional growth, with approximately half of the production being exported.
Cattle slaughter has been on the rise in South America, particularly in Brazil, Argentina, Uruguay, and Paraguay, as a result of herd rebuilding. In Argentina, the output is projected to increase by up to 7%, taking the resultant volume to approximately 2.7 million tons. Strong growth is anticipated In Uruguay and Paraguay on account of sustained cattle prices and enhanced pasture conditions, coupled with augmented international demand. The production in Brazil, the second largest beef market globally, is projected to reach over 9 million tons.
For More Reports on "Processed & Frozen Foods" visit @
http://www.hexaresearch.com/research-category/processed-and-frozen-foods-industry/
About Us:
Hexa Research is a market research and consulting organization, offering industry reports, custom research and consulting services to a host of key industries across the globe. We offer comprehensive business intelligence in the form of industry reports which help our clients obtain clarity about their business environment and enable them to undertake strategic growth initiatives.
For more information, please visit http://www.hexaresearch.com/research-report/beef-industry/
Contact Info:
Name: Michelle
Organization: Hexa Research
Address: Felton Office Plaza 6265 Highway 9 Felton, California 95018
Phone: +1-800-489-3075
Source: http://marketersmedia.com/global-beef-market-is-expected-annual-growth-of-2-over-the-forecasted-year-2020-hexa-research/121833
Release ID: 121833
Go Top