Greek Myth Oedipus Parody Of Homeric Epic Erotic Novel In Ancient Greece
Robert Devereaux launches his brand new novel, Oedipus Aroused: Homer's Long-Lost Erotic Epic, available through Amazon as a trade paperback or a kindle book targeted at fans of parody, erotica, and classical literature. More information is available at the website: http://lambentlightpublishing.com/2016/09/23/our-first-publication-oedipus-aroused-is-now-out/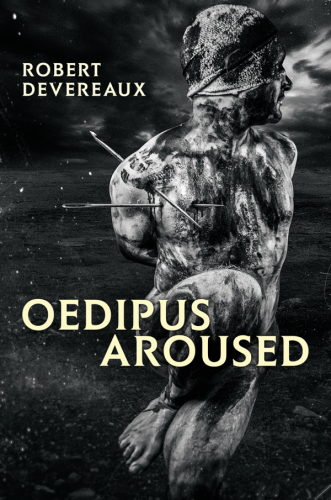 Fort Collins, CO, United States – September 30, 2016 /PressCable/ —
Author of fantastical novels and short stories Robert Devereaux is launching his brand new novel, Oedipus Aroused: Homer's Long-Lost Erotic Epic. The book is set to go live late September, available through Amazon as a trade paperback or a kindle ebook and is expected to become a big hit with fans of classical literature and parodic novels.
More information on the novel can be found here: http://lambentlightpublishing.com/2016/09/23/our-f…
This is the eighth book Devereaux has authored. The book is intended to entertain and spin a new riff on the well-known classical myth of Oedipus the King. There's also particular excitement about this launch because it brings erotic energy to the genre of the Homeric epic.
Oedipus Aroused focuses on Prince Oedipus being persuaded to go home after his upsetting encounter with the Delphic oracle. Readers will likely find a particular interest in how Oedipus first meets his biological mother Jocasta in the midst of the hedonistic Festival of Demeter. The book's cover art was created by Dean Samed and Oedipus Aroused is being released by Lambent Light Publishing.
Robert Devereaux has a doctorate in English literature, with a primary focus on Shakespeare and a secondary focus on Greek tragedy. This helped shaped the creation of the book by bringing Shakespearean bed tricks together with baby swaps in Greek mythology.
http://lambentlightpublishing.com/2016/09/23/our-f…
When asked why he wrote the book, Devereaux said: "Surprisingly, I was inspired by a special comic book that brought Superman and Batman together."
Devereaux has hopes that the book will bring joy to many readers, many of whom might not otherwise be interested in Homer. The author's positive outlook is certainly testament to his optimism, considering some of the mishaps during its creation. At one point, the research needed felt quite overwhelming.
In a recent interview, the author made a point of thanking the University of Iowa library for providing a quiet cubicle in which to work on the creation of the book, saying: "My thanks also to the late Robert Fagles for his exquisite translations of The Iliad and The Odyssey."
Those interested in learning more about Oedipus Aroused can visit here: https://www.amazon.com/Oedipus-Aroused-Homers-Long…
Contact Info:
Name: Robert Devereaux
Organization: Lambent Light Publishing
Address: 1549 Quail Hollow Dr
Release ID: 134753
Go Top